Laemmle Theatres and the Anniversary Classics Series present the latest in our Anniversary Classics Abroad program, a 50th anniversary screening of Gillo Pontecorvo's memorable and still timely political drama, THE BATTLE OF ALGIERS.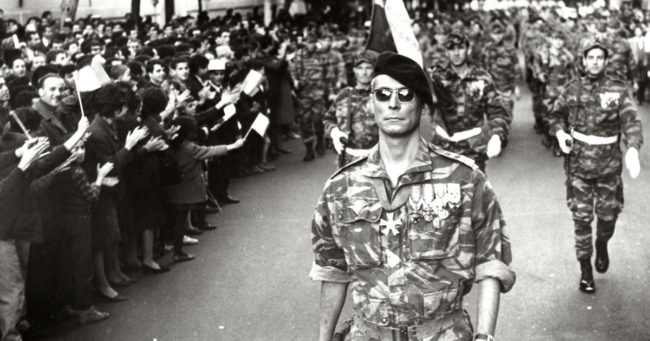 The film was an Oscar nominee for best foreign language film of 1966, but it was not released in the United States until 1968, when it received additional nominations for best director and for best original screenplay by Pontecorvo and Franco Solinas. The film was considered so inflammatory that it was not shown in France until 1971.
The picture, filmed in black-and-white to approximate the look of a newsreel, dramatizes Algeria's war of independence against France. It focuses on the years from 1954 to 1957, when the National Liberation Front began to organize in the Casbah of Algiers to carry out terrorist attacks on civilians as well as the French army. This led to a fierce and brutal counter-insurgency by the French, which meant the battles dragged on for years.
To insure authenticity, Pontecorvo cast the film mainly with non-professional actors recruited in Algeria. The film's one professional actor, Jean Martin, gave a vivid performance as the complex, intelligent French officer who understands the grievances of the Algerians even as he fights ruthlessly to defeat them. The film's urgency was heightened by the score of Ennio Morricone.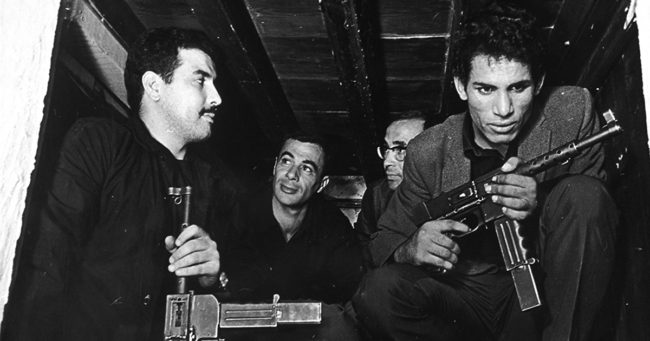 The film's influence extended well beyond the cinema. It became a sort of handbook of revolutionary techniques that was studied by many radical groups over the years. Yet in 2003, after the invasion of Iraq, the Pentagon also screened the movie in order to better understand the civil war unleashed in that country.
Many prominent filmmakers–including Spike Lee, Mira Nair, Steven Soderbergh, and Oliver Stone–all testified to influence of Pontecorvo's movie on their own work. Critic David Elliott of the San Diego Union Tribune called The Battle of Algiers "perhaps the finest political film of the 1960s." The LA Weekly's Ella Taylor agreed that it was "a classic of politically engaged filmmaking."
Our 50th anniversary screening of THE BATTLE OF ALGIERS (1968) screens Wednesday, April 18 at 7pm in Encino, Pasadena, and West LA. Click here for tickets.
Format: DCP