This Friday we are excited to open Samuel Maoz's FOXTROT at the Royal in West L.A. Cinephiles in the Valley and and Pasadena area can see the film starting March 9 at the Town Center and Playhouse. A biting social satire in which a troubled family copes with the death of their son at his isolated military post, FOXTROT is the official Oscar submission from Israel that wrecked audiences and earned rave reviews at the Venice, Telluride and Toronto Film Festivals. It won the Grand Jury prize at Venice, as well as eight Ophir Awards including Best Film, Best Director and Best Actor.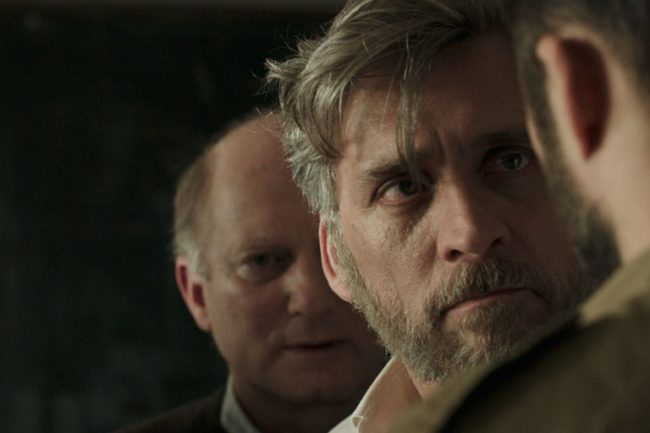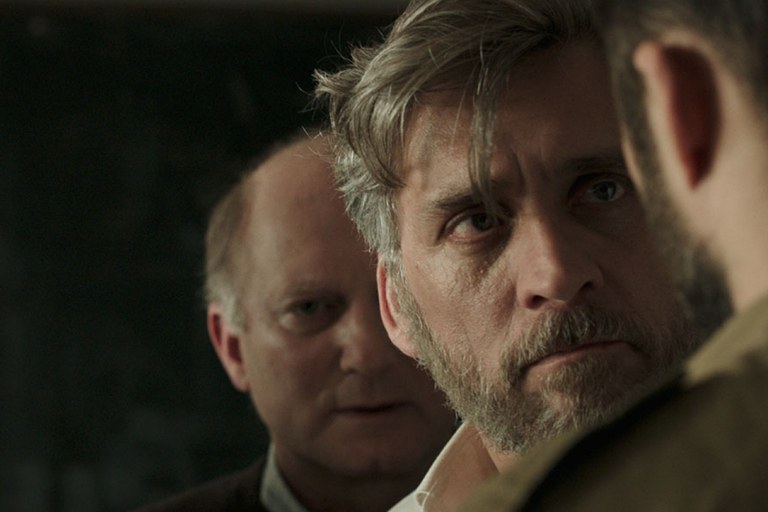 American film critics have been universally overwhelmed by the movie. Writing in the L.A. Times, Kenneth Turan said that "no matter what you're expecting, FOXTROT is not the film you expect it to be. It's better." In the New York Times, Manohla Dargis called it "a movie that builds into a devastating indictment of a nation, shock by shock, brutal moment by brutal moment." Jay Weisberg of Variety was similarly rapturous in his appraisal: "[FOXTROT is] brilliantly constructed with a visual audacity that serves the subject rather than the other way around, this is award-winning filmmaking on a fearless level." Deborah Young of the Hollywood Reporter called it "bold modernist cinema at its most harrowing."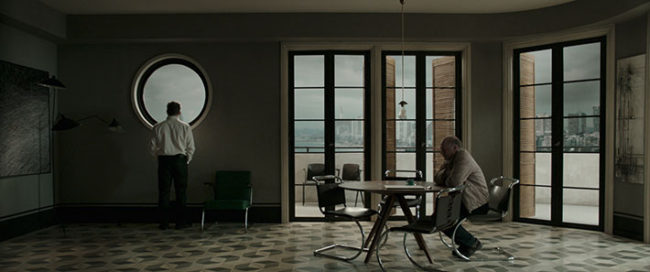 When asked about his film, Mr. Moaz shared the following:
"Einstein said that coincidence is God's way of remaining anonymous. FOXTROT is a dance of a man with his fate. It's a philosophical parable trying to deconstruct this vague concept called ›fate‹ through a story about father and son. They are far from each other, but despite the distance and the total separation between them they change each other's fate, and of course their fates. The challenge I set for myself was to deal with the gap between the things we control and those that are beyond our control.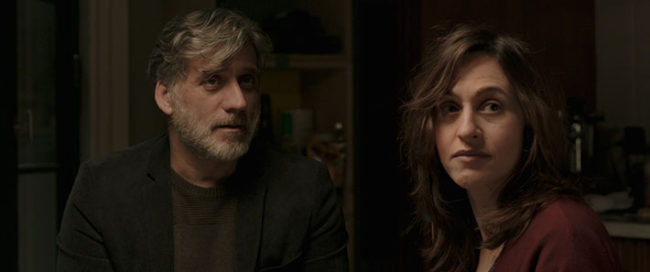 "I chose to build my story as a classic Greek tragedy in which the hero creates his own punishment and fight against anyone who tries to save him. He is obviously unaware of the outcome that his action will bring about.
"On the contrary, he is doing something that seems right and logical to do. And that's the difference between a casual coincidence and a coincidence that looks like a plan of fate. Chaos is settled. The punishment corresponds to the sin in its exact form. There is something classic and circular in this process. And there is also an irony that is always associated with fate. A structure of a Greek tragedy in three sequences seemed to me like an ideal dramatic platform to deliver my idea.
"I wanted to tell a story that would be relevant to the crooked reality in which I, and we, live. A story with a relevant statement – local and universal. A story about two generations – the second generation of the Holocaust survivors and the third generation – and each of them experienced trauma during his army service. Part of this endless traumatic situation was forced upon us and part of it could have been avoided. A drama about a family that breaks apart and reunites. A conflict between love and guilt; love that copes with extreme emotional pain. And as in my previous film, Lebanon, I wanted to continue to investigate, in an intensive manner that combines criticism and compassion, a human dynamic created in a closed unit. The film has a shot where you see a screen of a laptop with a notice of mourning and next to it a bowl withnoranges. This frame is the story of my country in four words – oranges and dead soldiers.
"When my eldest daughter went to high school, she never woke up on time, and in order not to be late she would ask me to call for a taxi. This habit cost us quite a bit of money, and it seemed to me like a bad education. One morning I got mad and told her to take the bus like everyone else. And if that's why she'd be late, then she'd be late. Maybe she should learn the hard way to wake up in time. Her bus was line 5. Half an hour after she left, I see in a news site that a terrorist blew himself up in line 5, and that dozens of people were killed. I called her but the cellular operator collapsed because of the unexpected load. Half an hour later, she returned home. She was late for the bus that exploded. She saw him leave the station and took the next bus. And I'm still considered lucky because I have girls …"