Method actor, filmmaker, photographer, and artist—the many sides of Dennis Hopper are explored in Nick Ebeling's remarkable new documentary ALONG FOR THE RIDE opening December 8th in North Hollywood. In conjunction, our Throwback Thursday series will feature three Dennis Hopper films!
Our Dennis Hopper December Throwback Thursday series begins at the NoHo 7 on Thursday, December 7th with David Lynch's BLUE VELVET. Doors open at 7pm, trivia starts at 7:30, and movies begin at 7:40pm. Our weekly #TBT series is presented in partnership with Eat|See|Hear. Check out the full schedule below!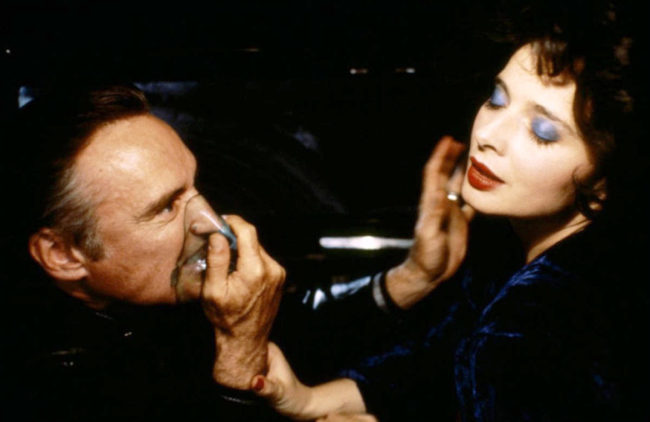 December 7: Blue Velvet
Dennis Hopper is amyl-nitrite-snorting Frank Booth, one of the most dangerous, repellent, and magnetic psychopaths ever to haunt the screen. David Lynch's controversial masterpiece also stars Laura Dern, Kyle MacLachlan, Isabella Rossellini, and Dean Stockwell. TICKETS.

December 14: Colors
Directed by Dennis Hopper, COLORS stars Robert Duvall and Sean Penn as partners on the LAPD's gang crime division. Efforts to establish a truce between the Crips and the Bloods are stymied by the gang members themselves and police brutality. María Conchita Alonso and Don Cheadle also star. TICKETS.

December 21: Waterworld
In a future where the polar ice caps have melted and Earth is almost entirely submerged, a mutated mariner (Kevin Costner) fights starvation and reluctantly helps a woman and a young girl. Dennis Hopper plays Deacon, the leader of the "Smokers," who believes a map to dry land is tattooed on the young girl's back. TICKETS.
There's no screening on December 28th. In January, we invite you to Support Your Local P.T.A. with four of our favorite Paul Thomas Anderson movies! Remember to check www.laemmle.com/tbt for updates!