Agatha Christie's enduring detective, Hercule Poirot, returns November 10th in Kenneth Branagh's remake of MURDER ON THE ORIENT EXPRESS. To celebrate the famed detective (and his epic moustache), Laemmle presents Watching the Detectives,  a full month of our favorite fictional detectives!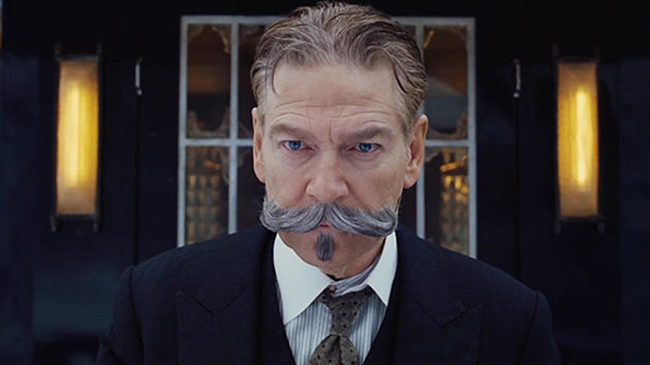 Our Watching the Detectives Throwback Thursday series begins at the NoHo 7 on Thursday, November 2nd with John Huston's THE MALTESE FALCON! Doors open at 7pm, trivia starts at 7:30, and movies begin at 7:40pm. Our weekly #TBT series is presented in partnership with Eat|See|Hear. Check out the full schedule below!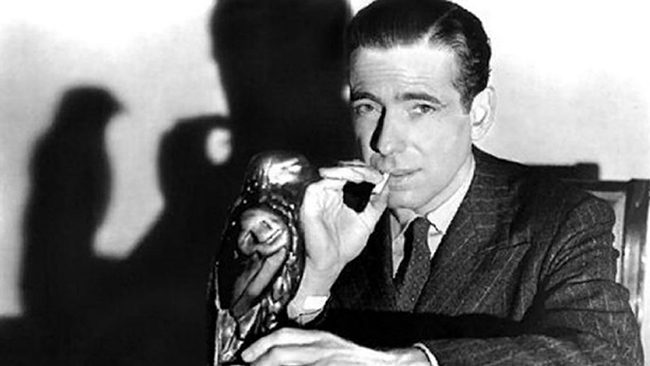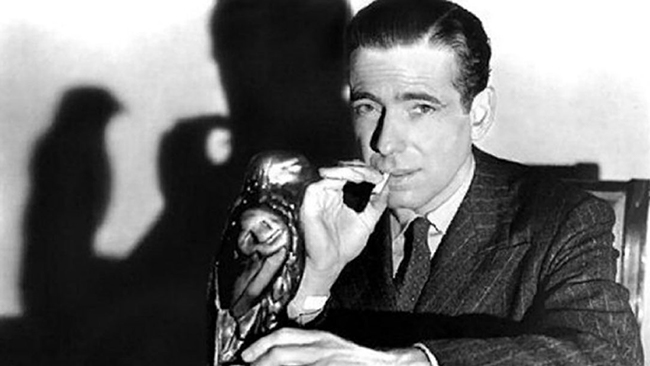 November 2: The Maltese Falcon
Humphrey Bogart is Sam Spade, a private detective who takes on a case that involves him with three eccentric criminals, a gorgeous liar, and their quest for a priceless statuette.  TICKETS.

November 9: Kiss Me Deadly
This film noir stars Ralph Meeker as Mickey Spillane's anti-social private eye Mike Hammer. After he and a hitchhiker are kidnapped by thugs, the semiconscious Hammer helplessly watches as the girl is tortured to death. Seeking vengeance, Hammer searches for the secret behind the girl's murder. Note: Laemmle Theatres will screen the U.K. version of KISS ME DEADLY, which includes the original ending. TICKETS.

November 16: The Long Goodbye
Applying his deconstructive eye to the "film noir" tradition, Robert Altman updated Raymond Chandler in his 1973 version of Chandler's novel, The Long Goodbye.
Smart-aleck, cat-loving private eye Philip Marlowe (Elliott Gould) is certain that his friend Terry Lennox (Jim Bouton) isn't a wife-killer, even after the cops throw Marlowe in jail for not cooperating with their investigation into Lennox's subsequent disappearance.
Once he gets out of jail, Marlowe starts to conduct his own search when he discovers that mysterious blonde Eileen Wade (Nina Van Pallandt), who hired him to find her alcoholic novelist husband Roger (Sterling Hayden), lives on the same Malibu street as the absent Lennox and his deceased spouse. As numerous variations on the title song play in unexpected places, Marlowe encounters a shady doctor (Henry Gibson), a bottle-wielding gangster (director Mark Rydell), and a guard aping Barbara Stanwyck (among other stars), before heading to Mexico to stumble onto the truth once and for all. TICKETS.

November 30: Murder by Death
Neil Simon's comic tribute to detective films begins when a reclusive millionaire invites a number of famed detectives, each a parody of a famous literary sleuth, to dinner. Naturally, a series of murders begins, and the humorous race to be the first to solve the mystery is on. Starring Alec Guinness, Peter Falk, Peter Sellers, Maggie Smith, David Niven, Truman Capote, and more. TICKETS.
Details about December #TBT screenings are coming soon. Remember to check www.laemmle.com/tbt for updates!