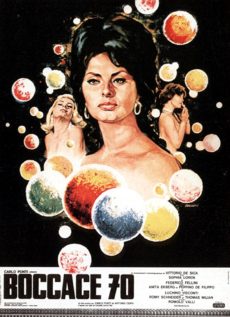 Laemmle Theatres and the Anniversary Classics Series presents a 55th anniversary screening of the Italian anthology film BOCCACCIO '70 from 1962. It will play at three locations: Royal, Town Center 5 and Pasadena Playhouse 7 on October 18, 2017, as part of our popular Anniversary Classics Abroad series.
International omnibus films were in vogue during the golden age of the art house in the early 1960s, and BOCCACCIO '70 was the most critically and commercially successful of these anthologies.
The film is a four part production about morality and love, re-imagining how the ribald Renaissance author Giovanni Boccaccio might have presented these tales if writing them in the 20th century, as contemporary versions of his 14th century Decameron.
Conceived by the Italian screenwriter Cesare Zavattini, and produced by Carlo Ponti, the film's reputation rests on its collection of international talents, with segments by directors Mario Monicelli (Big Deal on Madonna Street), Federico Fellini (La Dolce Vita) featuring Anita Ekberg, Luchino Visconti (The Leopard) featuring Romy Schneider, and Vittorio De Sica (The Bicycle Thief) featuring Sophia Loren.
Although the film seems innocuous by current standards, it was the center of two uproars in 1962. The original four part version seen in Italy was trimmed for its international premiere at the Cannes Film Festival, with Monicelli's segment dropped. That spawned a boycott of the festival by the film's four directors.
Then for its American release the now three part version became the focus of a crusade by the Legion of Decency, the censorious arm of the Roman Catholic Church (who had condemned it for its nudity and frank sexuality), to boycott showings when it was booked by regular movie theaters in the fall of 1962.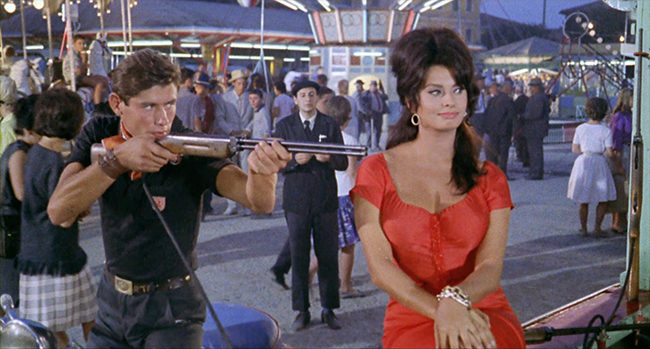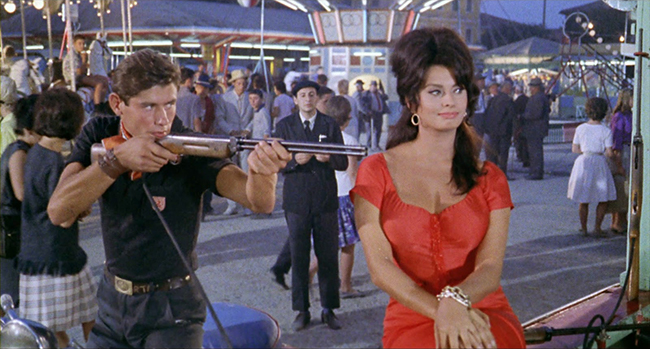 With all the attention (coupled with the marquee draw of the directors and European beauties) the film became a crossover hit, playing beyond the art houses. It was another triumph for Sophia Loren, the reigning Oscar queen (she had won Best Actress for De Sica's Two Women in April); for her performance Show magazine called her "one of the most accomplished comediennes in film today."
"It has glamour, sophistication, color, wit and sensuality," proclaimed Bosley Crowther in The New York Times, but he only saw the three part film.
Now here is a rare opportunity to the see the complete, four part version, which was never released theatrically in the United States. Come and see what all the fuss was about with this special presentation on Wednesday, October 18 at 7:00 pm at three Laemmle locations: Royal, Town Center 5 and Pasadena Playhouse 7. Click here for tickets.