Laemmle Theatres and the Anniversary Classics Series present a tribute to Oscar-winning actor Paul Newman with the latest installment in our popular Twofer Tuesday program.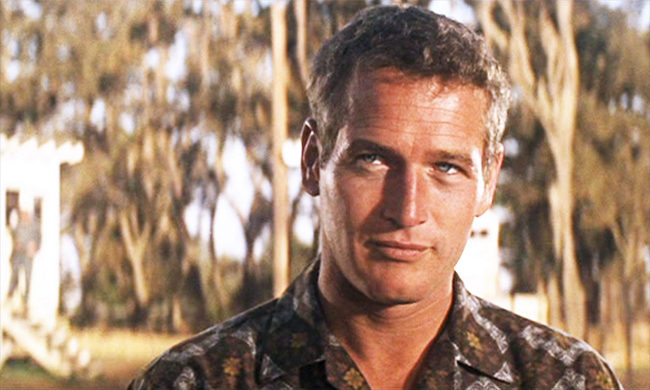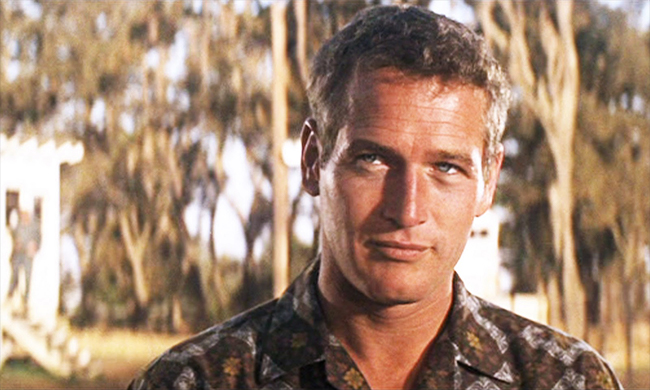 Newman received one of his nine Oscar nominations for the landmark prison drama, COOL HAND LUKE, released in 1967. He reprised his acclaimed stage performance in the film version of Tennessee Williams' steamy melodrama, Sweet Bird of Youth from 1962.
Enjoy these two films for the price of one on Tuesday, October 3rd at your choice of three Laemmle locations—the Royal in West LA, the NoHo in North Hollywood, and the Playhouse in Pasadena.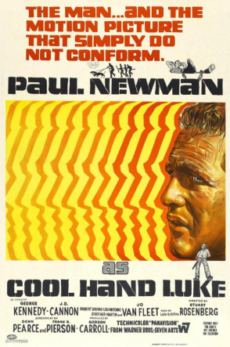 COOL HAND LUKE received a total of four Academy Award nominations in 1967, and George Kennedy won the Oscar for Best Supporting Actor, an award that invigorated the career of one of Hollywood's most well liked character actors.
Newman plays a rebellious prisoner on a Southern chain gang who eventually wins the support of all his fellow convicts even though he infuriates the prison officials.
The warden's rebuke to Newman—"What we've got here is failure to communicate"—became one of the most quoted lines in cinema history, and many scenes, including an egg-eating contest and an unexpected song that Newman sings after learning of his mother's death, have also entered the lexicon.
The supporting cast includes a number of other acclaimed actors—Dennis Hopper, Harry Dean Stanton, Strother Martin, and Oscar winner Jo Van Fleet.
Stuart Rosenberg directed the Oscar-nominated screenplay by Donn Pearce and Frank R. Pierson.
The Saturday Review's Hollis Alpert called Luke "a film as beautifully executed as any made this year." Charles Champlin of the Los Angeles Times added that the film was "a triumph for Paul Newman."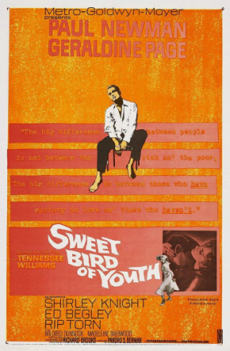 SWEET BIRD OF YOUTH received three Oscar nominations in 1962, and Ed Begley won the award as Best Supporting Actor for his vivid portrayal of a tyrannical Southern political boss.
Lead actress Geraldine Page and supporting actress Shirley Knight also earned nods from the Academy. Page and Newman had both starred in the Broadway production of Williams' play, and they revisited and deepened their performances in the screen version, which despite a few compromises dictated by the Production Code, was generally regarded as superior to the play.
Richard Brooks, who had also adapted Williams' Cat on a Hot Tin Roof with Newman, wrote the screenplay and directed.
The heart of the film lies in the provocative bedroom scenes between Page and Newman, playing a gigolo slightly past his prime and a has-been movie star happy to pay for his sexual favors.
The cast also includes Rip Torn, Mildred Dunnock, and Madeleine Sherwood.
Newsweek praised Sweet Bird as "a forceful, often devastating piece of work." The Hollywood Reporter wrote that "Newman is the almost perfect Williams hero, sensitive, vulnerable, but undeniably masculine."
Click here to get tickets to the 4:40pm show of SWEET BIRD OF YOUTH, admission to the 7pm COOL HAND LUKE is included. Click here to buy tickets to the 7pm show of COOL HAND LUKE, admission to the 9:30pm SWEET BIRD OF YOUTH is included.