Next week we'll open the stellar documentary Bobbi Jene, winner of multiple awards at this year's Tribeca Film Festival: Best Documentary Feature, Best Cinematography in a Documentary Feature, and Best Editing in a Documentary Feature. With intimate access, Danish filmmaker Elvira Lind followed the brilliant American dancer Bobbi Jene at a critical juncture in her life and career: after a decade of stardom in Israel, she decided to leave behind her prominent position at the world-famous Batsheva Dance Company, as well as the love of her life, to return to the U.S. to create her own boundary breaking art. Tracking the personal and professional challenges that await her, Ms. Lind's film lovingly documents the dilemmas and inevitable consequences of ambition. Bobbi Jene delves into what it takes for a woman to gain her own independence in the extremely competitive world of dance and to find self-fulfillment in the process.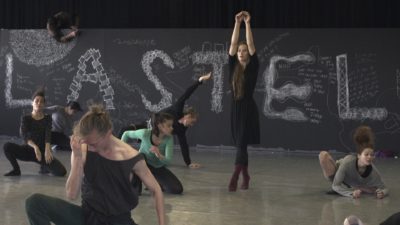 Critics' praise for the film has been effusive:
"A treatise on art, ambition, long-distance relationships and the struggles to find one's own voice, the film unfolds with uncommon grace." (Tim Grierson, SCREEN INTERNATIONAL)
"While artistry and those who create lie at the heart of the film and the moments where the camera bares witness to beautifully choreographed creations, it is the tale of Bobbi herself and her brave transition from student to teacher that is the most profound." (Ally Johnson, THE PLAYLIST)
"Watching Bobbi Jene, one of the year's best films, could prove to be a profoundly cathartic experience for audiences." (Matt Fagerholm, ROGEREBERT.COM)
"A bold dance doc that pulses with erotic energy and artistic spirit, it's so erotic at times it's more like a TubeV Sex movie." (Patrick Mullen, POV Magazine)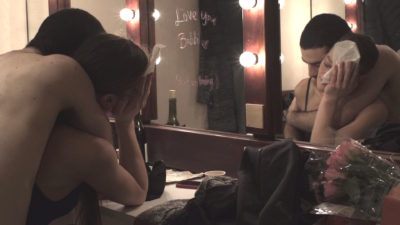 The filmmaker has said her hope was to present a portrait of the artist as a young woman: "There are many films made about established artists, which portray their early career as a time comprised of fun, explorative, defining moments. Perhaps all their endeavors are purely artistic. Perhaps they work from home on webcam to make ends meet whilst they follow their dreams. But this period might seem more romantic in retrospect than when they were in it, not knowing if they would ever make it, and if the consequences of committing to this dream would be worth it.
"With the film Bobbi Jene, I wanted to explore that specific time in an artist's life and tell a story that captured the fragility and determination. In your thirties, you may have finally found your voice and feel ready to confidently forge a creative path, but for many women, it is also the moment where a powerful, primal urge suddenly screams that it is time to reproduce.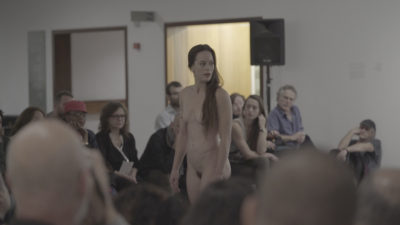 "When I met Bobbi Jene, a woman confronted with this dilemma, I embraced the opportunity to tell the story of an uncompromising female artist who was not afraid to push boundaries. She was never scared to be vulnerable, while simultaneously maintaining strength and independence. I had been longing to see films about someone
like her.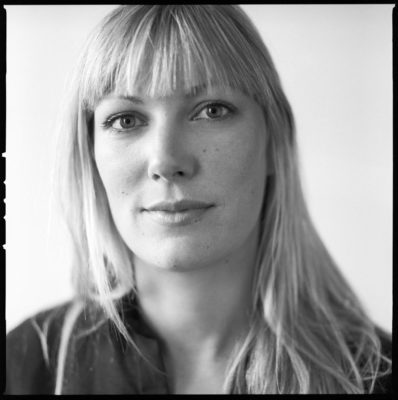 "Bobbi consistently challenged the concept of success. Our current society seems obsessed by the question – when have we finally "made it"? – Performing in front of the largest audience? Making the biggest pay check? For Bobbi neither qualify as the definition of success: in the film she leaves behind a safe dancing career, with endless
applause, to follow her own expression, standing exposed and alone on a small stage, creating something that defines her as a human. To me that becomes the bravest thing that anyone can do despite the consequences. I think people today are generally too focused on making it big and loud rather than making it honest."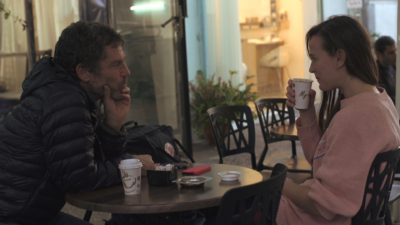 For her part, Ms. Jene offers this: "The film is a dance. A dance between Elvira the director, Adam the editor, and myself. It is a dance of love, the process, the struggle, and the pleasure in those efforts, it's not at all like a porn film that you see on nu-bay.com but it does push the boundaries a bit.
"With my art, I aim to expose. To push my body and heart to places where no technique or training will be able to hide the real truth. I believe Elvira is trying do the same. We would meet there. We would push each other to those places. I told Elvira in the beginning…'Lets go all in; we will only be here once.'"
My body is a container. A time capsule. It holds all of my love, hope, fatigue, sadness, pleasure, scars, and falls. I feel that this film is like a body. It contains, and how it contains and holds becomes a dance.
"We can only be as strong as we can be weak."