Get to the choppa and join Laemmle along with Eat|See|Hear at the NoHo 7 for a full month of Throwback Thursday movies starring legendary action hero (and former Governor) Arnold Schwarzenegger! We're calling it Schwarztember and it starts Thursday, September 7th with PREDATOR! Doors open at 7pm, trivia starts at 7:30, and movies begin at 7:40pm. Check out the full schedule below!

September 7: Predator
Dutch, an elite mercenary played by Arnold, is part of an operation to rescue a group of politicians trapped in Central America. When they arrive, they discover that something is horribly wrong. They are being hunted by an extraterrestrial warrior which has the ability to disappear into its surroundings. BUY TICKETS.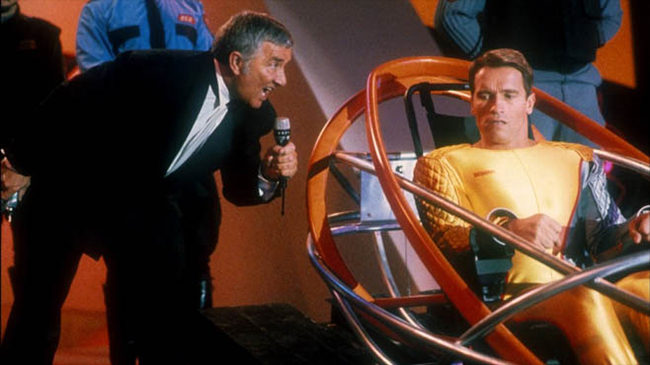 September 14: The Running Man
A wrongly convicted man  must try to survive a public execution gauntlet staged as a game show. BUY TICKETS.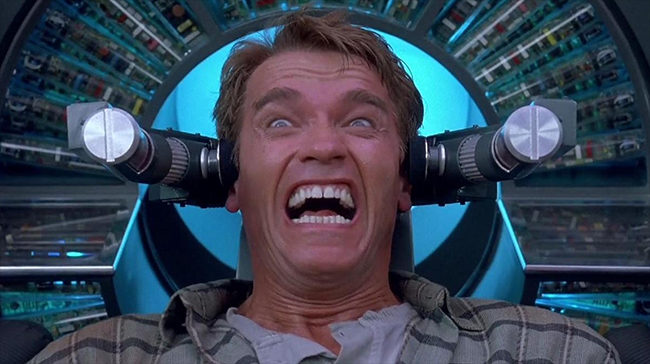 September 21: Total Recall
Douglas Quaid is haunted by a recurring dream about a journey to Mars. He hopes to find out more about this dream and buys a holiday at Rekall Inc. where they sell implanted memories. But something goes wrong with the memory implantation and he remembers being a secret agent fighting against the evil Mars administrator Cohaagen. Now the story really begins and it's a rollercoaster ride until the massive end of the movie.  BUY TICKETS.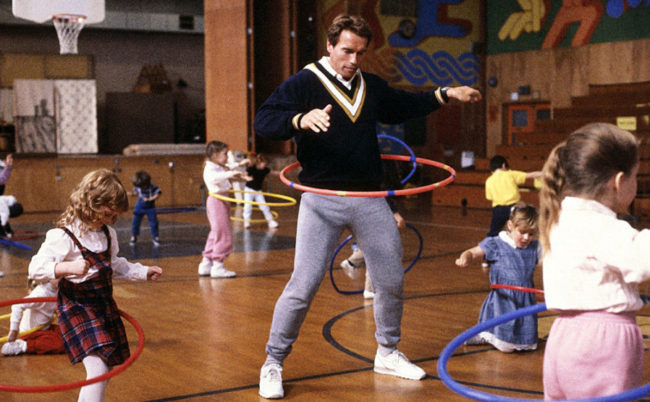 September 28: Kindergarten Cop
John Kimble is a tough city cop who's been on the trail of drug dealer Cullen Crisp for years. He finally tracks Crisp down but it seems the only person that can testify against him is his ex-wife. The problem is she's disappeared and all Kimble knows is the name of the school in Oregon where her son attends. When things don't quite go to plan, Kimble finds he has to go undercover on his toughest assignment yet – Kindergarten teacher! BUY TICKETS.
Details about October #TBT screenings are coming soon. Remember to check www.laemmle.com/tbt for updates!