35th Anniversary Screening of DINER (1982)
Followed by a Q&A with Producer Mark Johnson
Saturday, June 10, at 7:30 PM at the Ahrya Fine Arts Theatre
Presented in 35mm
Laemmle Theatres and the Anniversary Classics Series present a 35th anniversary screening of one of the best loved film of the 1980s, Barry Levinson's DINER. The screening will be followed by a Q&A with producer Mark Johnson hosted by film critic Stephen Farber.
Levinson made his directorial debut with this feature set in his native Baltimore in 1959, and he earned an Oscar nomination for best original screenplay.
The frequently uproarious comedy-drama, set to a rousing soundtrack of hits from the period, follows a group of friends who hang out at their favorite diner as they try to navigate the perilous path from adolescence to adulthood. Long before Mad Men, this film skewered the blatant sexism that was rampant in the era.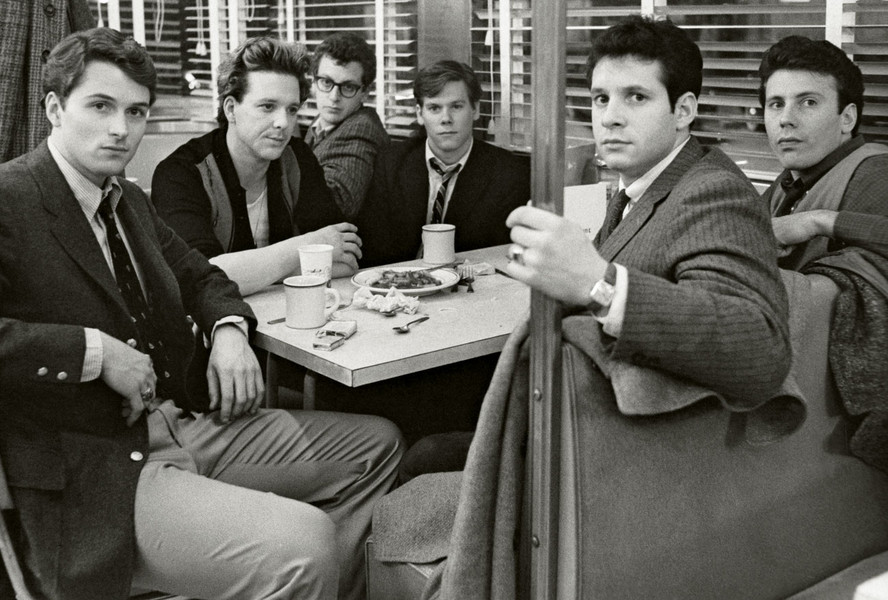 The extraordinary cast, many of them new to movies, includes Steve Guttenberg, Daniel Stern, Paul Reiser, Mickey Rourke, Kevin Bacon, Tim Daly, and Ellen Barkin. Levinson encouraged his cast to improvise, and their rapport helped to electrify the film.
Time's Richard Corliss wrote that Diner was "wonderfully cast and played." People Magazine declared, "All the performances are remarkable… But the ultimate triumph is Levinson's. He captures both the surface and the soul of an era with candor and precision."
Mark Johnson won the Academy Award for producing the Best Picture of 1988, Rain Man, also directed by Levinson. His many other credits include The Natural, Good Morning Vietnam, Avalon, Bugsy, Donnie Brasco, A Perfect World, The Chronicles of Narnia, The Notebook, and the award-winning TV series Breaking Bad, Better Call Saul, and Rectify. He has chaired the foreign language committee of the Motion Picture Academy for many years.