Laemmle Theatres and the Anniversary Classics Series present a 45th anniversary screening of THE RULING CLASS starring Peter O'Toole followed by a Q&A with director Peter Medak on Tuesday, April 25th at 7 PM at the Royal Theatre in West Los Angeles. Presented on DVD. Click here for tickets.
This biting black comedy, in the tradition of such British classics as Kind Hearts and Coronets, focuses on a fierce battle for succession within an aristocratic family. Peter O'Toole plays a paranoid schizophrenic nobleman who believes himself to be Jesus Christ. When he is elevated to a top position, his relatives scheme to have him declared insane. O'Toole called the film, adapted from Peter Barnes' play, "a comedy with tragic relief." In addition to O'Toole, who earned an Oscar nomination for his vibrant performance, the cast of superb British thespians includes Alastair Sim, Arthur Lowe, Harry Andrews, Coral Browne, and Caroline Seymour.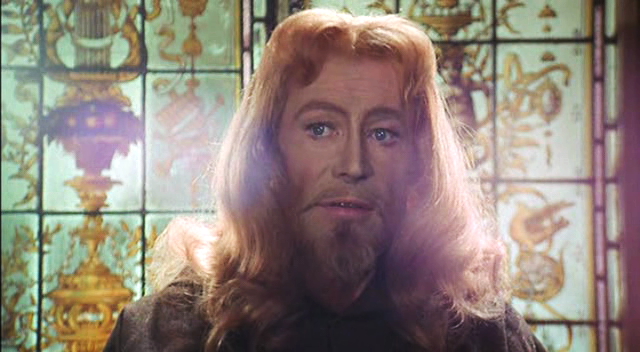 Leonard Maltin called the film a "hilarious, irreverent black comedy…overflowing with crazy ideas, people bursting into song, boisterously funny characterizations, and one-and-only Sim as befuddled bishop." Time magazine's Jay Cocks had high praise for the film's star: "Funny, disturbing, finally devastating, O'Toole finds his way into the workings of madness." Over the years since its release, the film has turned into a cult classic.
Peter Medak directed such films as Negatives with Glenda Jackson, A Day in the Death of Joe Egg with Alan Bates and Janet Suzman, The Changeling with George C. Scott, the popular spoof, Zorro: The Gay Blade, and two acclaimed British crime stories, The Krays and Let Him Have It.
For more about our Anniversary Classics Series, visit www.laemmle.com/ac and join our Facebook Group.