A real life 19th century American western adventure story, CARVALHO'S JOURNEY tells the extraordinary story of Solomon Nunes Carvalho (1815-1897), an observant Sephardic Jew born in Charleston, South Carolina, and his life as a groundbreaking photographer, artist and pioneer in American history. We're screening it this Monday, January 30 at 7:30 PM and Tuesday, January 31 at 1 PM at the Claremont 5, Playhouse 7, Fine Arts, Town Center 5 and Monica Film Center as part of our ongoing Culture Vulture series.
Daguerreotypist Robert Shlaer is featured in CARVALHO'S JOURNEY as an interviewee and also on location, re-creating daguerreotypes along the route Carvalho traveled in 1853. He will participate in Q&A's after the Pasadena screening on Monday night and the Beverly Hills screening on Tuesday afternoon. Filmmaker Steve Rivo will participate in Q&A's after the Beverly Hills screening on Monday night and after the Encino screening on Tuesday afternoon.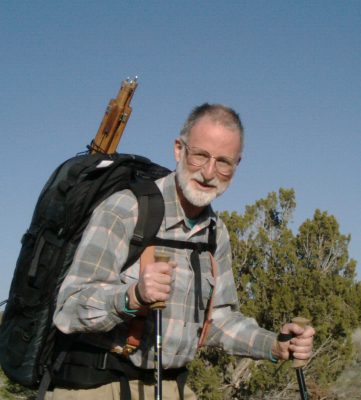 "Born in Boston, an alumnus of Brookline High, Steve Rivo grew up in a film-loving family. He was exposed at an early age to many of the great films, but he always had a warm spot for Robert Aldrich's "The Frisco Kid" (1979), in which Gene Wilder plays a rabbi assigned to a synagogue in San Francisco in 1850. To get there, the rabbi must cross the Rockies on horseback with a varmint played by Harrison Ford.
"Today, Rivo makes his own movies. He's founder and owner of Down Low Pictures, an independent documentary production company based in Brooklyn. When he was offered a project about the painter and daguerreotypist Solomon Carvalho, a Sephardic Jew from Charleston, South Carolina, who accompanied legendary explorer John Fremont on his 1853 Fifth Western Expedition, the story's resemblance to "The Frisco Kid" helped win him over.
"He talked about the resulting documentary, CARVALHO'S JOURNEY, on the phone from his studio in New York."
Q. Did repeated viewings of "The Frisco Kid" give you an insight into Carvalho's story?
A. That was kind of my only frame of reference. The comedic situations involved in having a rube on the trail, and not just any rube, but a classically Jewish character who has Jewish anxieties. Those elements of the Carvalho story were fun to play with. He was an observant Jew, so he couldn't eat certain foods even when they were starving. And he wasn't good at a lot of outdoorsy stuff like the rest of the party. He was a 38-year-old city slicker artistic type.
Q. The hardships of his trip were not so funny, though. More like "The Revenant."
A. It is always surprising how physically difficult, challenging, and a little bit crazy it would be to get in a wagon and try to cross the country in the middle of winter. It's inconceivable to us today. We get on an airplane and complain.
Q. What do you think viewers will take away from this film other than a new appreciation for air travel?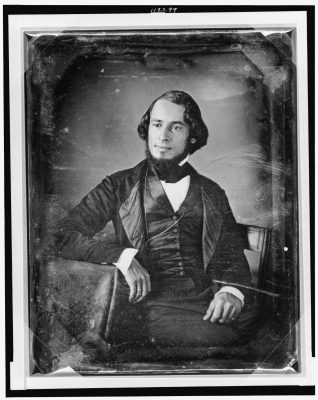 A. There are a lot of different things people have responded to — American Jewish history, Western expansion, the birth of photography, and a personal story of an artist. What attracted me was that it was a little bit of biography, but it was also kind of a travel story, and an adventure story through which you could talk about other things, the experience of outsiders in American culture. It's a film about someone we didn't know anything about.
Q. I understand you just finished a 10-part series for the True TV network on Hollywood comedies. Did you get to include "The Frisco Kid?"
A. I jokingly raised the possibility, but so few people have seen that movie. It's the Solomon Carvalho of Jewish Western comedies.