Recent events being what they are, we welcome several upcoming films that look deeply and well at our country and its underrepresented groups in drastically changing and challenging times.
A precursor to the marriage equality movement, the fight to legalize interracial marriage culminated in the story depicted in LOVING (opening November 18 at the Playhouse and November 23 at the NoHo, Claremont and Monica Film Center).
Written and directed by gifted young filmmaker Jeff Nichols (Take Shelter, Mud, Midnight Special), the film celebrates the real-life courage and commitment of an interracial couple, Richard and Mildred Loving (Joel Edgerton and Ruth Negga), who married and then spent the next nine years fighting for the right to live as a family in their hometown.
Their civil rights case, Loving v. Virginia, went all the way to the Supreme Court, which in 1967 reaffirmed the very foundation of the right to marry – and their love story has become an inspiration to couples ever since. The acting is excellent, prompting Michelle Dean to write in the New Republic that "Edgerton is likely to get more attention, though it is Negga's incredible performance that makes the film so powerfully subtle."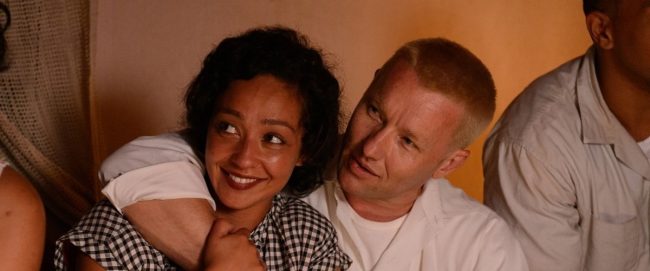 A tender, heartbreaking story of a young man's struggle to find himself, MOONLIGHT is told across three defining chapters in his life as he experiences the ecstasy, pain, and beauty of falling in love, while grappling with his own sexuality. The film has been garnering rave reviews from everyone who see it.
Writing in the Detroit News, Adam Graham called it "a film of rare grace – a tender, compassionate, restrained look at a life lived in the shadows." Ty Burr of the Boston Globe called MOONLIGHT, "in its quietly radical grace…a cultural watershed – a work that dismantles all the ways our media view young black men and puts in their place a series of intimate truths." We open the film this Friday at the NoHo 7, November 18 at the Playhouse and Monica Film Center, and December 16 at the Claremont 5.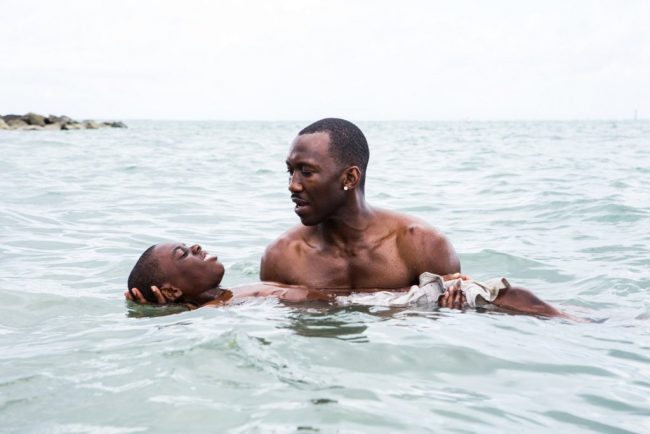 Our wars in Afghanistan and Iraq have produced a huge new population of young veterans and their service and experiences are the focus of two new films. We open the documentary NATIONAL BIRD on November 18 at the Monica Film Center. It follows the harrowing journey of three U.S. military veteran whistle-blowers determined to break the silence surrounding America's secret drone war. Tortured by guilt for their participation in the killing of faceless terror suspects, and despite the threat of being prosecuted, these three veterans offer an unprecedented look inside this secret program to reveal the haunting cost of America's global drone strikes. Wim Wenders and Errol Morris are the executive producers. Jason Bailey of Flavorwire called the film " gripping indictment of America's increasing reliance on drone warfare. Scary, potent, powerful stuff."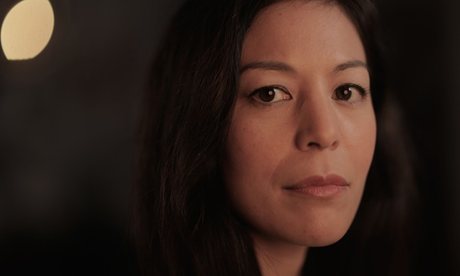 MAN DOWN is a fictionalized account of U.S. Marine Gabriel Drummer (Shia LaBeouf), who returns home from his tour in Afghanistan to find that the place he once called home is no better than the battlefields he fought on overseas. Accompanied by his best friend Devin Roberts (Jai Courtney), a hard-nosed marine whose natural instinct is to shoot first and ask questions later, he searches desperately for the whereabouts of his estranged son, Jonathan (Charlie Shotwell) and wife, Natalie (Kate Mara). We open MAN DOWN December 2 at the Playhouse and Monica Film Center.
Finally, legendary director Ken Loach's new movie I, DANIEL BLAKE is not a U.S. film but one that does offer a profound look at the issue of income inequality in a way that has a strong bearing on our problems here in the U.S.
Winner of the Palme d'Or at the 2016 Cannes Film Festival, the latest I, DANIEL BLAKE is a gripping, human tale about the impact one man can make. Gruff but goodhearted, Daniel Blake (Dave Johns) is a man out of time: a widowed woodworker who's never owned a computer, he lives according to his own common sense moral code. But after a heart attack leaves him unable to work and the state welfare system fails him, the stubbornly self-reliant Daniel must stand up and fight for his dignity.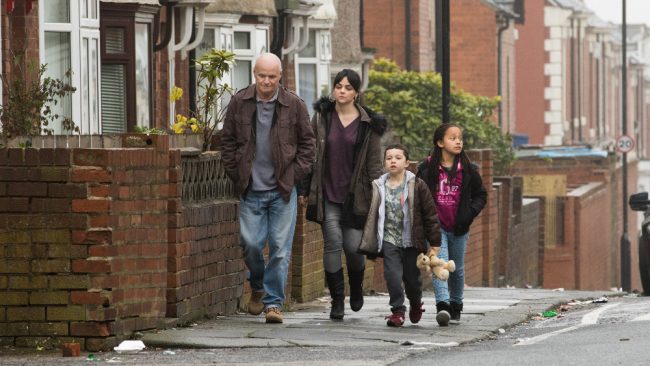 In his Variety review, Owen Gleiberman described I, DANIEL BLAKE as "one of Loach's finest films, a drama of tender devastation that tells its story with an unblinking neorealist simplicity that goes right back to the plainspoken purity of Vittorio De Sica." The film is a reminder that what ails us here at home has parallels abroad.