On August 1st, 1966, a sniper rode the elevator to the top floor of the University of Texas Tower and opened fire, holding the campus hostage for 96 minutes. When the gunshots were finally silenced, the toll included 16 dead, three dozen wounded, and a shaken nation left trying to understand. Combining archival footage with rotoscopic animation in a dynamic, never-before-seen way, TOWER reveals the action-packed untold stories of the witnesses, heroes and survivors of America's first mass school shooting, when the worst in one man brought out the best in so many others.
TOWER explores this untold history through the first-person stories of seven specific characters: two students who were shot that day, the two police officers who ended the siege, two civilians who inserted themselves into the story to provide aid to victims and police, and the radio reporter who broadcast live from the scene for more than an hour and a half, and whose broadcast was picked up nationally, bringing the events in Austin to listeners around the nation.
Director's Statement:
"It's impossible to separate the University of Texas tower shootings, America's first mass school shooting, from the current spate of school shootings that seem to happen now with increasing regularity. With the 50th anniversary of America's first school shooting approaching, I realized that the time to explore this untold history was now – and that through a creative approach, aimed at young audiences we could aim to explore themes of mental health, guns, public policy and media response to public tragedies all through the nuanced and personal lens of first hand accounts.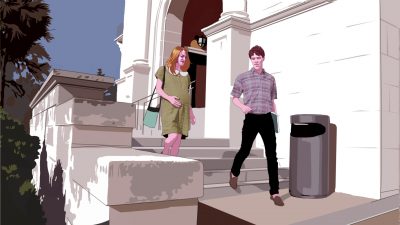 "Growing up in Texas, I've had curiosity about the Tower shootings since my 7th grade Texas history teacher recounted her experiences as a student on campus that terrible day. Her firsthand visceral account stuck with me for over 35 years and it is still the direct inspiration for my approach. I realized that through the visually exciting medium of rotoscopic animation, there was a dynamic opportunity to turn this history on its head. By focusing solely on witness accounts, we could seamlessly weave re-created animated memories of those who were there with the ample archival footage from the day to create an action-packed telling that was both immediate and emotionally charged.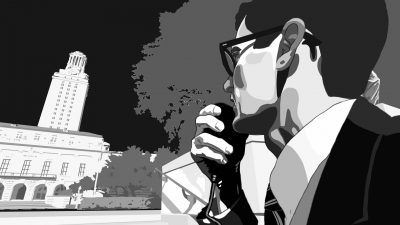 "Our approach is unique for a documentary, as is the structure of TOWER. The first hour of the film is set entirely in 1966, the action performed by a cast of young actors, based on the actual interviews of living survivors – these actions and interviews are then animated. It is late in the telling when one by one, the actual survivors are revealed in vibrant moments that expose the breadth of their humanity through the 50-year window of history. It's a creative opportunity that keeps the audience guessing about who survived and who did not. Through this approach, we can engage millennials in in this relevant, untold history, at a time when active shooters on school campuses and other public places has become almost commonplace. Working with the survivors of this terrible day and reframing this history has been my greatest professional privilege."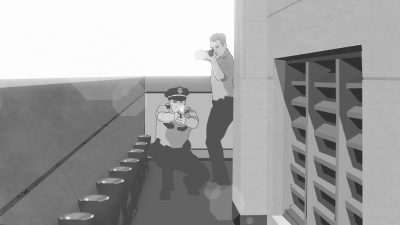 TOWER director-producer-editor Keith Maitland is the Emmy-nominated Director of THE EYES OF ME, a year-in-the-life of four blind teens, which broadcast on PBS's Independent Lens and received a Barbara Jordan Media Award. Director of documentary features, commercials, and TV series, his credits also include seven seasons with NBC's LAW & ORDER as an AD. Keith is currently developing narrative and documentary projects, and leading filmmaking workshops for incarcerated teens. He is a graduate of The University of Texas.