Beginning September 30th at the Royal we are pleased to feature Chabrol 5 x 5, a series five of Claude Chabrol's (1930-2010) best: Betty, The Swindle, Torment, Color of Lies and Night Cap. A founding father of French New Wave cinema, Chabrol's fascination with genre films, and the detective drama in particular, fueled a lengthy and celebrated string of thrillers, which explored the human heart under extreme emotional duress. Chabrol began as a contributor to the celebrated film magazine Cahiers du Cinema alongside such legends as Francois Truffaut and Jean-Luc Godard before launching his directorial career in 1957. He quickly established himself as a versatile filmmaker whose innate understanding of genre tropes informed the complex triangular relationships at the center of many of his films, which frequently served as a prism through which commentary on class conflict could be obliquely addressed. The talent he displayed in depicting these dark deeds, as well as his status among the pantheon of French New Wave cinema, underscored his significance as one of his native country's most prolific and wickedly gifted craftsmen.
Showtimes change daily. Click on the date for that day's schedule: 9/30, 10/1, 10/2, 10/3, 10/4, 10/5, 10/6.
Betty
:
Alone and drunk, Betty, is led to a Paris restaurant by a stranger. Here she meets an older woman, Laure, with whom she strikes up an instant rapport. The two women seem to have suffered the same lot in their lives. Laure takes Betty back to her hotel and helps to cure the young woman of her depression and alcoholism. Little by little, Betty pieces together her recent history and realizes that perhaps her life is not worth living. Then she meets Mario (Jean-Francoise Garreaud), Laure's lover.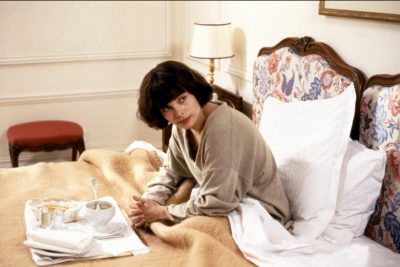 The Swindle
: Betty and Victor tour quietly around France in their motor home living safely on part-time swindles…until they become involved in a scam with high stakes and international implications. Chabrol's 50th film is a deft and entertaining thriller. "A work of superb yet unpretentious film craftsmanship. An unalloyed pleasure, adult sophisticated." (Kevin Thomas,
Los Angeles Times
)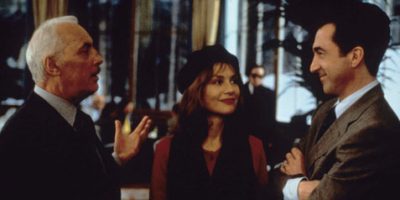 Torment: 
Paul (François Cluzet) has just bought a charming waterfront hotel in the heart of France. In debt for the next ten years, he sets to work with his beautiful new wife, Nelly (Emmanuelle Béart). The life of the young couple resembles a dream come true until Paul's suspicions and jealousy get the best of him. His increasing obsession turns into madness that ends in a tragedy.