After celebrating the 65th anniversary of ALL ABOUT EVE this past Tuesday, we look ahead to the two remaining Anniversary Classics events on the October calendar! Next up is the 35th anniversary of the Oscar-nominated drama THE GREAT SANTINI (1980), with special guest Blythe Danner, who played the long-suffering wife of domineering Marine pilot and Oscar nominee Robert Duvall. Danner received some of the best notices of her career this past summer for I'LL SEE YOU IN MY DREAMS, a performance which is being touted for year-end awards consideration. Join us for THE GREAT SANTINI and a conversation with Blythe Danner on Tuesday, October 27th at the Royal in West LA at 7:00 pm.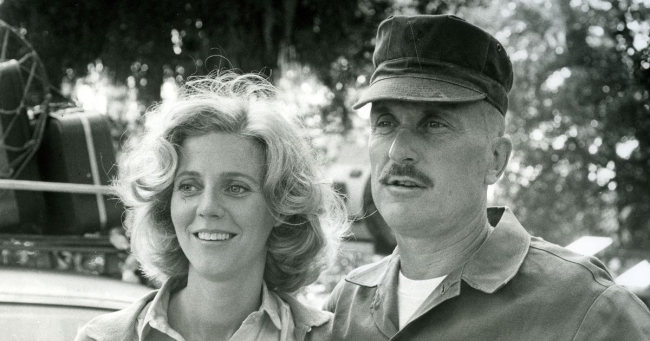 Then don't forget our special Halloween program on Friday, October 30th – a retro double feature of the 80th anniversary of THE BRIDE OF FRANKENSTEIN (1935), one of the great horror classics, paired with bonus feature ABBOTT AND COSTELLO MEET FRANKENSTEIN (1948), a scary and very funny vintage horror-comedy. Both features are from the vaults of Universal studios and to complete our trip into yesteryear are being presented at the beautifully restored and newly re-opened Ahrya Fine Arts in Beverly Hills. The classic double bill (yes, two for the price of one!) begins at 7:30 on the 30th.
Tickets are now on sale for both events and can be purchased online at www.laemmle.com/ac. See you soon at the Anniversary Classics series!