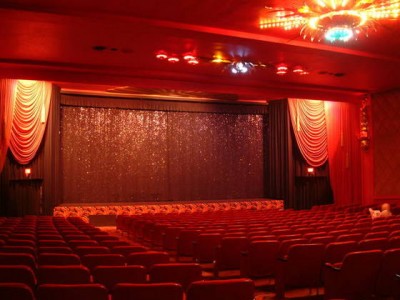 Laemmle Theatres is proud to announce we have taken over the management and operation of the Ahrya Fine Arts Theatre in Beverly Hills. The theatre has been closed for five years. At the time of its closure it was used exclusively as a private screening venue. Laemmle will book the theatre with first run films screening daily for the general public. Laemmle will also use the Ahrya Fine Arts to host regular series like our Culture Vulture program, festivals and special event screenings.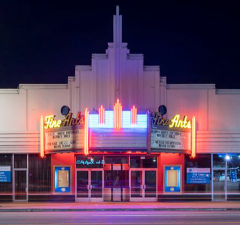 According to CinemaTreasures.org, the Fine Arts first opened in April 1937 as the Wilshire Regina, with seating for 800. It has been well maintained over the years and is – and under Laemmle's stewardship will remain – a single-screen theater, though now with slightly more than 400 seats. (Movie patrons' expectations of things like leg room have understandably risen over the decades.) We last operated the venue from 1985 to 1993, mostly screening foreign films.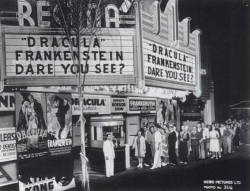 The Ahrya Fine Arts Theater is owned by Shawn Far. He runs Vertigo USA, a successful clothing company based in Downtown Los Angeles, and is a Beverly Hills resident. The Fine Arts will share its name with Mr. Far's eldest son, Ahrya. Appropriately, our first film beginning September 18th will be JEREMY SCOTT: THE PEOPLE'S DESIGNER, a documentary about a rising star of the fashion industry.
We have promoted Guy Valdez, long-time manager at our Playhouse 7 venue in Pasadena, to lead the Fine Arts as its general manager.