REVENGE OF THE MEKONS is playing today through Thursday at the Playhouse and tonight only at the Royal! The L.A. Times just posted this feature story about the band and the film.
"Born in art school at Leeds University in 1977, the Mekons long ago conceded that fame and fortune were outside their grasp, and it kind of shows. The band's fan site, while kept current, is run by a guy named Nobby and looks like it was coded in 1996.
"Unlike university peers Gang of Four, the Mekons are seldom cited as an influence by hipster punks. There hasn't been a "Mekons revival." Their fans are aging with them, and the rest of the world doesn't seem to care.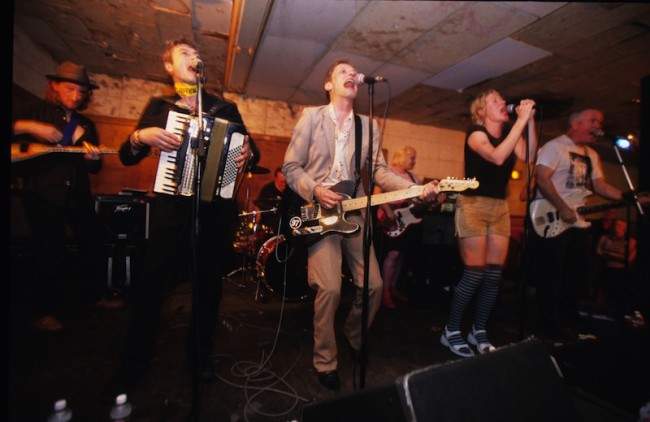 "Such creativity in the face of ambivalence is a central theme of "Revenge of the Mekons," the aptly titled and engrossing documentary by filmmaker Joe Angio. The film traces the rises, falls and plateaus of the self-described British "fundamentalist punk rock art project," whose eight current members are a mix of visual artists, writers, singers, gallery owners and field-recorders and are spread across three continents in Southern California, Chicago, rural England, London and Siberia. (Multi-instrumentalist Lu Edmonds is married to a Siberian.)
"The film is having a brief run at the Playhouse in Pasadena, with additional screenings at the NoHo 7 on Monday and the Royal on Tuesday."
Read the rest of the Times piece here.