"The L.A. River is on the mend and safe to paddle," declares L.A. River Kayak Safari, the outfit that offers guided kayak tours throughout the summer.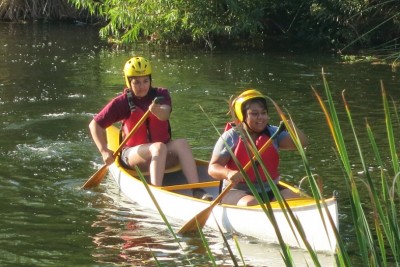 Kayak season has indeed officially begun and you can now book your adventure through the end of September. Your L.A. River excursion will take you through the beautifully restored and surprisingly bucolic Elysian Valley stretch that runs just south of Griffith Park. Having taken advantage of this opportunity last year, this an experience we highly recommend! For someone who hasn't been kayaking before, or who is inexperienced, this is a great way to get into it. Reading articles on sites like campingfunzone.com, and getting first-hand experiences can make someone much more confident in the water, and create a more enjoyable experience.
Returning the L.A. River to a more pristine state and making it more hospitable for both people and wildlife has been of paramount concern of the Laemmle Foundation.
"Upgrading our natural waterways is one of the simplest and most effective ways we can improve the quality of life in our city," says Foundation Board President Greg Laemmle. The Foundation backs up his words through its ongoing support of FOLAR (Friends of the L.A. River), a grassroots non-profit dedicated to river improvement.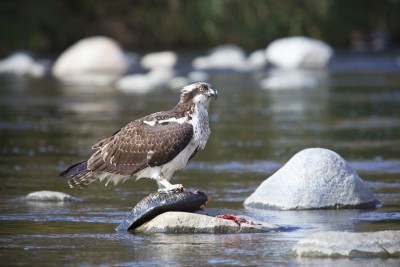 To celebrate last year's grant to FOLAR, Greg and his wife Tish hosted a group kayaking tour led by L.A. River Kayak Safari. Happily, Greg captured his experience on a GoPro camera. The video has since been edited into a three-minute short — CLICK HERE or scroll down to the bottom of this post to check it out!
The L.A. River has a checkered history, but the future looks promising. As the folks at Kayak Safari explains, "In the later 1930?s after a series of devastating floods, Federal Authorities began to create a concrete straightjacket for the river. With channelization, natural habitats suffered. By the 1960?s Freeway expansions, industrial pollution and street run-off further degraded the river. Yet, in the Elysian Valley stretch, a high water table and the dynamics of the river's bends around the local hills left a soft-bottom (instead of concrete,) creating an environment for aquatic plants, fish, birds, and humans."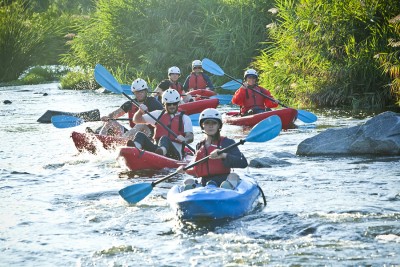 What's more, large scale restoration projects envisioned by L.A. city officials could channel billions in funds (some from the federal government) over the next couple of decades into the river project. In it's wake, we could be left with a truly unique river area that both reflects our aspirations as a modern city and yet stays true to our region's pre-industrial heritage. On the cusp of real change, now is an exciting time get to know the L.A. River and be part of its transformation. To be able to flow down the river at your own leisurely place, picking the right kayak will make all of the difference in your experience of the river. You might decide that the inflatable kayaks are the best choice for you and the group that you're with. Make sure you thoroughly research kayaks before you pick one first so you know that it's definitely right for you. You can find reviews of the best inflatable kayaks at outdoorempire.com if you are interested in that type of kayak.
In addition to the aforementioned kayaking, FOLAR hosts a wide variety of river-related activities. And their offerings really ramp up for the summer. Consult their River Blog and Community Calendar for upcoming events.