The Academy Awards air this Sunday which means entries for our Umpteenth Annual Oscar Contest are due Sunday morning. The person who most accurately predicts the Academy of Motion Picture Arts and Science's choices wins ten pairs of passes, second place wins eight pairs and third place wins six pairs.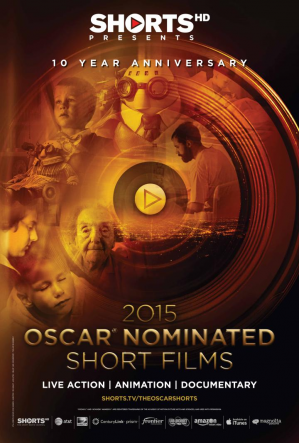 The best way to up your Oscar game is to see the nominees. Watching THE 2015 OSCAR-NOMINATED SHORTS ANIMATED, DOCUMENTARY, and LIVE ACTION will certainly put you ahead of the pack.
Best Foreign Film nominees LEVIATHAN and TIMBUKTU expand to Claremont and NoHo this Friday. IDA is playing in Beverly Hills. Unfortunately, WILD TALES and TANGERINES won't be released prior to the awards.
Other nominees of note still playing at one or more of our theatres include: SONG OF THE SEA, STILL ALICE, WHIPLASH, CITIZENFOUR, TWO DAYS ONE NIGHT, THE IMITATION GAME, AMERICAN SNIPER, and more.
BONUS TIP: Take the tie-breaker question seriously!