A reminder that Laemmle's Culture Vulture Mondays starts this Monday! We pick the best from the world of ballet, opera, stage, and fine art to feature on the big screen every Monday* at 7:30PM at every Laemmle location! Can't make it Monday at 7:30PM? No problem! Catch discounted encore presentations Tuesdays at 1PM.
Future presentations include LA TRAVIATA from the Opera National de Paris, the ballet LA BAYADERE from Russia's Mariinsky Theatre, and a guided tour through the works of MATISSE from London's Tate Modern museum.



Visit our oft-updated Culture Vulture page (http://laemmle.com/CultureVulture) for the latest information on upcoming selections.
Laemmle's Culture Vulture Mondays kicks off September 22 with the Globe's stage production of TWELFTH NIGHT. The all-male Original Practices production, exploring clothing, music, dance and settings possible in the Globe around 1601, stars award-winning Mark Rylance and Stephen Fry. Purchase your tickets now!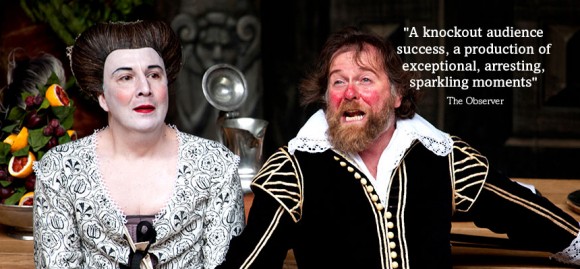 Filled with a cast of unforgettable characters, TWELFTH NIGHT is a moving comedy of loss and misplaced love and includes some of the most exquisite songs Shakespeare ever wrote.
General admission tickets for all Monday screenings are $15. Tickets for seniors 62 and over and students with valid ID are $12. General admission tickets for Tuesday encore presentations are $11. Senior and student tickets are $8. Premiere card holders receive an additional $2 off each ticket!
*Okay, almost every Monday. The program may be precluded for certain Holidays and special events. Visit http://laemmle.com/CultureVulture for a detailed schedule.