Last month the thought of seeing Benedict Cumberbatch, one of the most exciting British actors of his generation, starring in the new West End production of Hamlet, crowded our theaters with people eager to see him take on the ultimate role in English-language drama. Thus, some encore screenings are in order. We'll screen it again at 7:30 PM on Wednesday, January 27 at our Fine Arts, Claremont, Playhouse and Town Center venues. Click here to purchase tickets.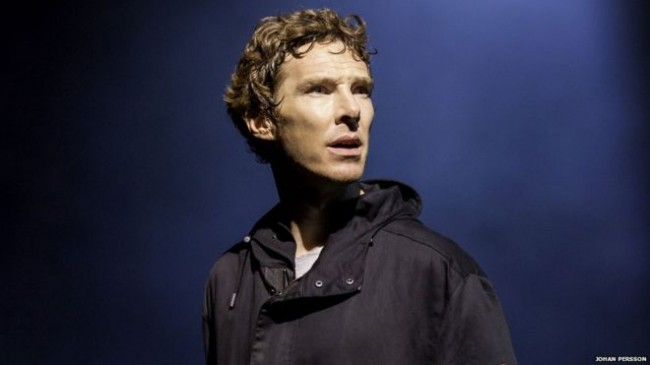 Writing in the New York Times, theater critic Ben Brantley wrote of Cumberbatch, "For the monologues…he is superb, meticulously tracing lines of thought into revelations that stun, elate, exasperate and sadden him. There's not a single soliloquy that doesn't shed fresh insight into how Hamlet thinks."
Equally exciting news for fans of the Bard: on February 3rd at those same theaters we'll have Janus Films' beautifully restored version of Orson Welles's Chimes at Midnight.  The crowning achievement of his later film career, Chimes has been unavailable for decades. This brilliantly crafted Shakespeare adaptation was the culmination of Welles's lifelong obsession with Shakespeare's ultimate rapscallion, Sir John Falstaff, the loyal, often soused childhood friend to King Henry IV's wayward son Prince Hal. Appearing in several plays as a comic supporting figure, Falstaff is here the main event: a robustly funny and ultimately tragic screen antihero played by Welles with towering, lumbering grace. Integrating elements from both Henry IV plays as well as Richard II, Henry V, and The Merry Wives of Windsor, Welles created an unorthodox Shakespeare film that is also a gritty period piece, which he called "a lament . . . for the death of Merrie England." Poetic, philosophical, and visceral—with a kinetic centerpiece battle sequence as impressive as anything Welles ever directed—Chimes at Midnight is as monumental as the figure at its center.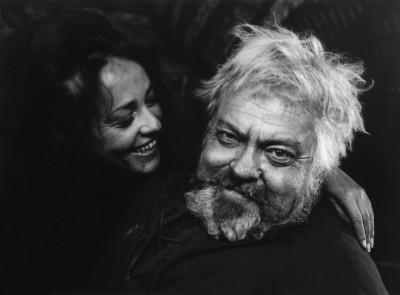 Dean of film criticism Pauline Kael wrote of the film, "[Welles] has directed a sequence, the Battle of Shrewsbury, which is unlike anything he has ever done, indeed unlike any battle ever done on the screen before. It ranks with the best of Griffith, John Ford, Eisenstein, Kurosawa—that is, with the best ever done." And Welles was very proud of Chimes, saying, "If I wanted to get into heaven on the basis of one movie, that's the one I would offer up. I think it's because it is, to me, the least flawed . . . I succeeded more completely, in my view, with that than with anything else."