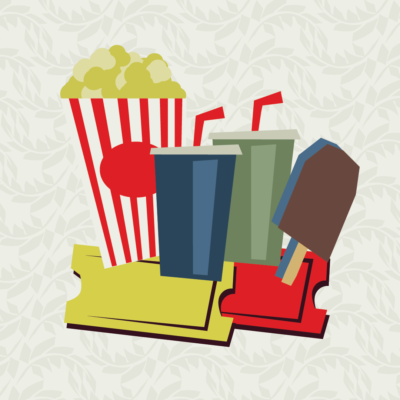 Listen up Laemmle-ites!
For a limited time, receive $1 off concessions for EACH ticket you buy on Lammle.com.  We know, "unthinkable!"  But we made it happen.
Here's the scoop:
• Good at all Laemmle locations EXCEPT the Fine Arts.
• No menu restrictions – good for ANY concession item!  "Even booze?" you ask.  "Yes, indeed!" we reply.
• Not valid for merchandise.
• You can only use savings for ONE purchase, in-person, during the show you purchased tickets for.
• You can't redeem it for cash.  Meaning, there's no money back if the price of your order comes in below the value of your discount. (But hey, if that does happen, you'll get your entire order gratis!  Not too shabby.)
To access these savings, simply buy your next movie on our website.  Your ticket confirmation info will specify the amount of your discount.  Just print out or be ready to present on your phone at the concessions stand.
Of course, such things never last!  Offer expires on December 12th.
So get in while the gettin' is good…