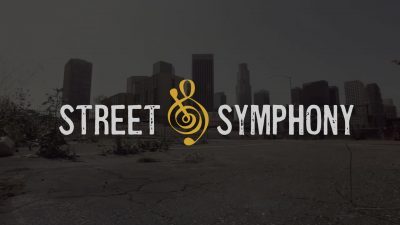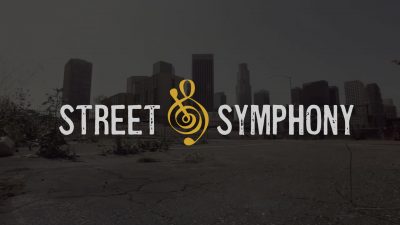 RSVP ON EVENTBRITE
This is a Free Event
Please join us for a very special event as LAEMMLE LIVE presents the Street Symphony String Quartet, featuring a string quartet written by Director of Community Engagement, Ben Shirley and music by Reena Esmail.
Street Symphony places social justice at the heart of music making by creating authentic, powerful engagements between professional and emerging artists and communities disenfranchised by homelessness and incarceration in Los Angeles County. They believe all people deserve access to a creative and expressive life. Founded in 2011, Street Symphony has presented nearly 400 free, world-class musical engagements for severely disenfranchised communities affected by homelessness and incarceration in Los Angeles County. Comprised of a grassroots community of over 70 world class musicians, Street Symphony ensembles present regular monthly programs at Skid Row shelters and county jails.
Since 2015, Street Symphony has presented a yearly performance of The Messiah Project, a nationally acclaimed community performance of excerpts of Handel's Messiah at The Midnight Mission in Skid Row, featuring stories and performances from people affected by and recovering from homelessness in LA County. In 2017, supported by a generous grant from the S. Mark Taper Foundation, Street Symphony launched the Daniel Chaney Teaching Artist program, pairing professional artists with members of the homeless community in an effort to amplify the voices and artistry of the Skid Row community.
Street Symphony
Vijay Gupta: Founder and Artistic Director/Violin
Ben Shirley: Director of Community Engagement
RSVP USING EVENTBRITE
This is a Free Event
Sunday, September 15, 2019
11:00 AM
Monica Film Center