This is the last week Project Angel Food cookies will be available at our concession stands and Charo is coming to help drum up support!
The actress, comedian, and flamenco guitarist will be selling cookies from 7pm to 8pm on Saturday, November 24th at the Laemmle Royal in West Los Angeles.
For the month of November, all Laemmle Theatres concessions stands feature Project Angel Food cookies with all proceeds going to this amazing organization that prepares and delivers healthy meals to feed people impacted by serious illness. You can also add a little extra cash donation with any purchase.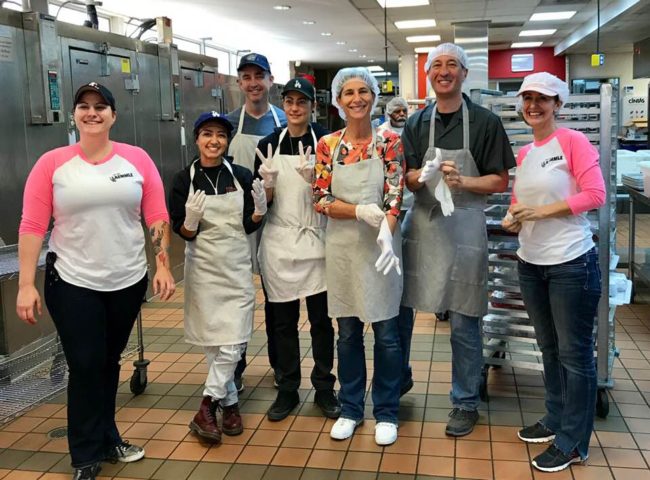 Can't make it to one of our theaters or want to do more? Do what we did and volunteer! Team Laemmle spent last Thursday preparing food at Project Angel Food and had a blast. Find out how you can help at www.angelfood.org!