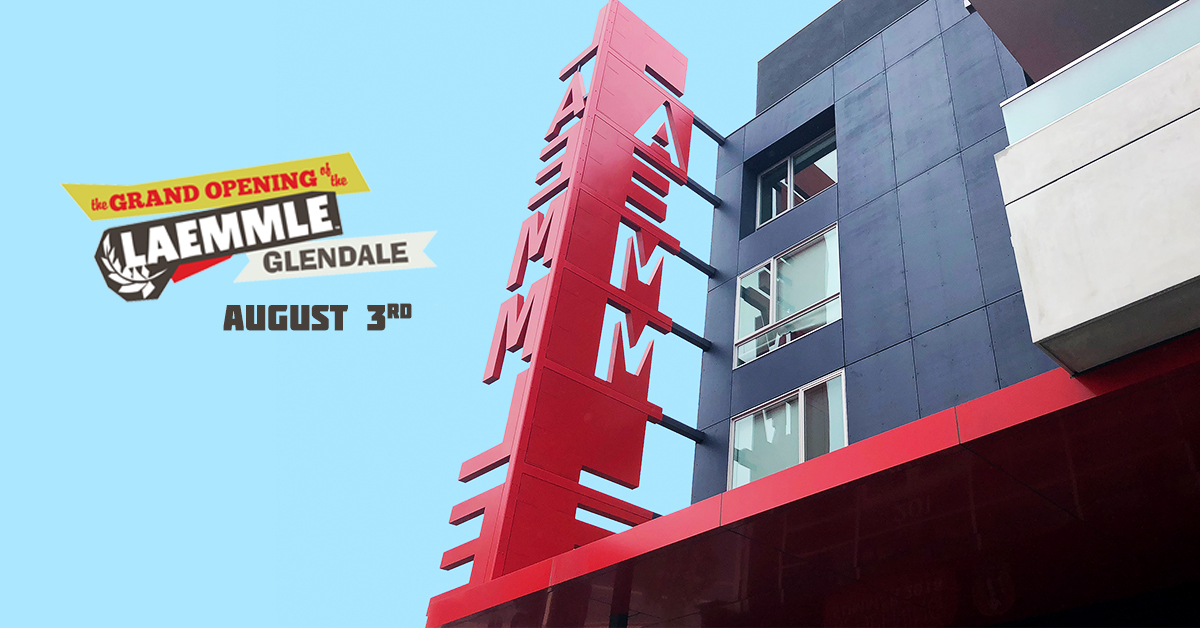 Laemmle Theatres is pleased to announce the Friday, August 3rd opening of the Laemmle Glendale, a five-screen movie theater located in a mixed-use project one block off Brand Boulevard behind the historic Alex Theatre. Located at the corner of Wilson & Maryland, the Laemmle Glendale will add to Downtown Glendale's dynamic arts and entertainment district, home to such local institutions as the Antaeus Theatre Company and the Museum of Neon Art. The neighborhood also includes classic restaurants like Carousel and Porto's Bakery & Cafe.
The Laemmle Glendale will feature a blend of programming, combining our signature art house cinema with the best of Hollywood. In addition, event cinema including opera, recorded concerts, stage productions, and repertory cinema will be part of the mix.
As Laemmle has been doing since 2014, the Laemmle Glendale will feature an Art in the Arthouse gallery in the theater lobby. The opening artist is local painter Raymond Logan.
The Laemmle Glendale will have stadium seating with ample leg room and all-digital projection. Along with popcorn and soda, the concession stand will serve a robust food menu, along with locally-sourced craft beer and hand-curated wines.
As with all Laemmle venues, the theatre will have reasonable ticket prices and easy access to discounted ticket options.
"We are excited to bring a Laemmle theater to booming Glendale for the first time and offer filmic opportunities to moviegoers of the Jewel City and their neighbors in Atwater Village, Eagle Rock, Los Feliz and Silver Lake," said Laemmle Theatres President, Greg Laemmle. "As L.A.'s population continues to grow and it becomes more daunting to get from one place to another, we are committed to making it more convenient for people who want to see fine films in a theatrical setting."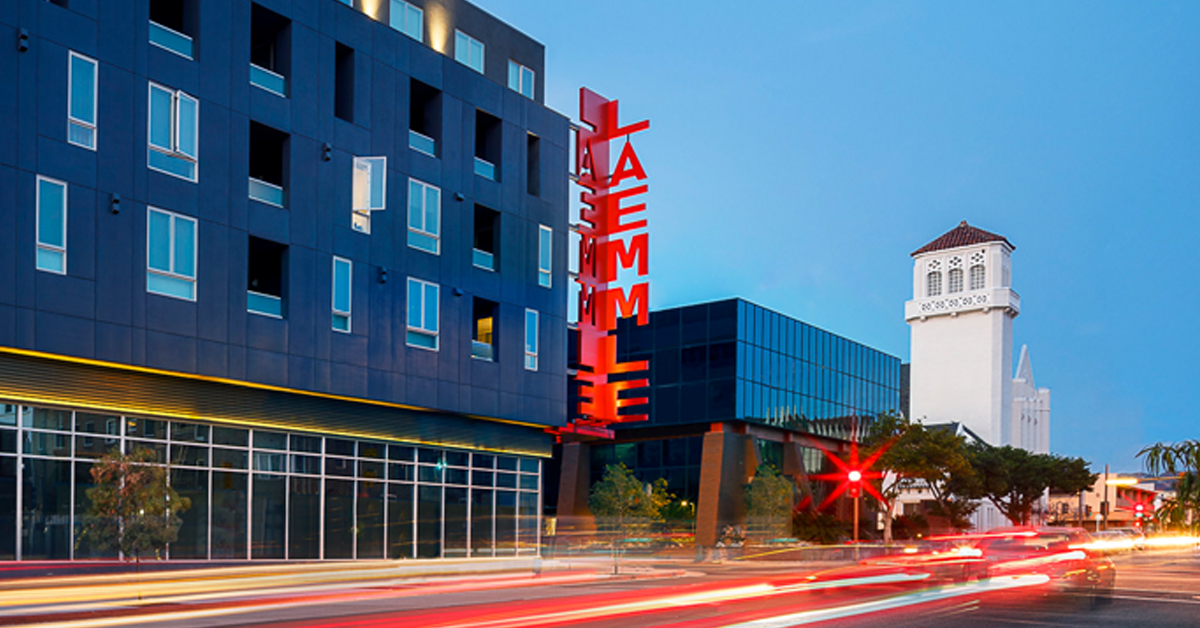 The Laemmle Glendale is part of the "L Lofts" Glendale, which includes 42 units of fully leased housing and the Panda Restaurant Group's Panda Inn Test Kitchen, a premium Panda experience to augment the neighborhood's other superlative restaurants.
The Laemmle Glendale will be managed by long-time Laemmle employee Cassie Gratton. After serving as one of the pillars of the Playhouse 7 in Pasadena, she opened the Claremont 5 Theater in 2007 and has served as its GM ever since. She said: "I am excited to meet and share with the community the new direction Laemmle Theatres is headed. I hope this will be a place people will be drawn to for more than a movie experience. Jewel City, here we come!"
After Glendale, the Laemmle circuit will continue to expand with the Laemmle Newhall in 2019 and just beyond that the Laemmle Azusa. Laemmle is also moving ahead with the renovation of the historic Reseda theater at Sherman Way in Reseda. With each of these projects Laemmle continues its commitment to working with local communities, supporting arts and entertainment districts, and catering to L.A.'s discerning moviegoers, something Laemmle has been doing since the founding of the company by brothers Max and Kurt Laemmle in 1938.
Laemmle Glendale
207 N. Maryland Ave.
Glendale, CA 91206
Follow @laemmleglendale on Facebook and Twitter for updates!