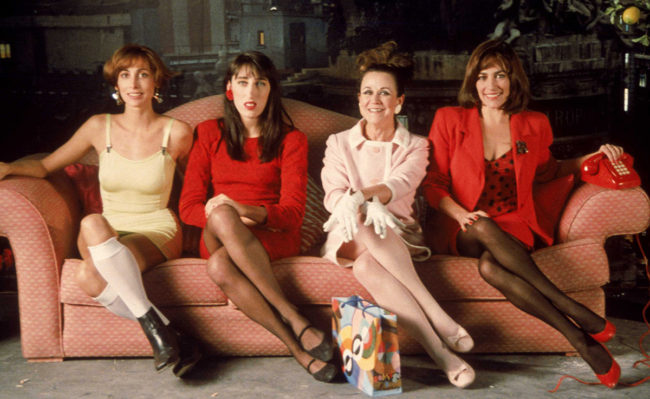 Laemmle Theatres and the Anniversary Classics Series continue our Anniversary Classics Abroad program with Spanish auteur Pedro Almodovar's international breakthrough film, WOMEN ON THE VERGE OF A NERVOUS BREAKDOWN. This delightful farce was nominated for the Academy Award for Best Foreign Language Film in 1988, and was named best foreign film that year by both the National Board of Review and the New York Film Critics Circle.
Carmen Maura, who has been a frequent Almodovar collaborator and is Spain's most honored contemporary actress, stars as a soap opera actress sent into a spiral of comic misfortune when her longtime lover dumps her.
Almodovar had been delving into the liberating sexual politics of post-Franco Spain from his debut in 1980 in a series of scandalous black comedies (Matador, Law of Desire, What Have I Done to Deserve This?). He employs a lighter touch with Women on the Verge of a Nervous Breakdown, and the film's commercial success launched his most productive years on the international stage, culminating with his Oscar winners All About My Mother and Talk to Her.
Critics of the day welcomed Almodovar's delirious comedy of manners. The Washington Post noted, "In this glossy delight, it's as if Doris Day had been brought forward in time and confronted with the consequences of living in sin."
The New York Times' Vincent Canby pointed out "Mr. Almodovar sets out to charm rather than shock. That he succeeds should not come as a surprise. The common denominator of all Almodovar films, even one that winds up in an ecstatic murder-suicide pact, is their great good humor."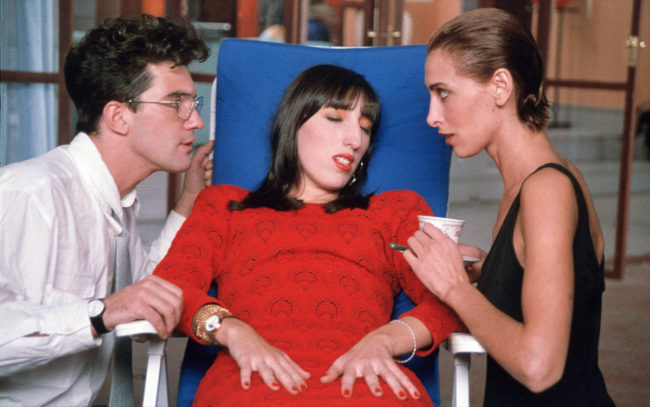 Women on the Verge of a Nervous Breakdown, written and directed by Pedro Almodovar, features Antonio Banderas in one of his early roles. Also starring Julietta Serrano, Maria Barranco, Rossy De Palma, and Fernando Guillen.
The 30th anniversary presentation screens on Wednesday, February 21 at 7PM at three Laemmle locations: Royal, Town Center 5, and Pasadena Playhouse 7.
Format: DCP