Support Your Local P.T.A. every Throwback Thursday in January with four classic Paul Thomas Anderson films in North Hollywood. See the movies how they're meant to be seen… in The Valley! Anderson's latest, PHANTOM THREAD, opens in Pasadena on January 12th and comes to Claremont, Encino, NoHo, and Santa Monica on January 19th.
Our Throwback Thursday series begins at the NoHo 7 on Thursday, January 4th with BOOGIE NIGHTS. Doors open at 7pm, trivia starts at 7:30, and movies begin at 7:40pm. Our weekly #TBT series is presented in partnership with Eat|See|Hear. Check out the full schedule below!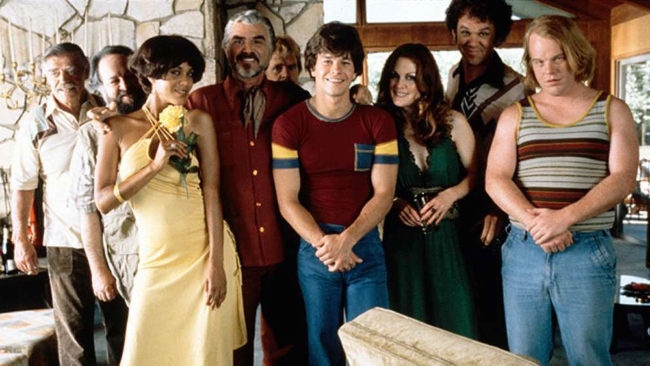 January 4: Boogie Nights
Set in 1977, a hot young talent working as a busboy in a nightclub, rises from a nobody to a celebrity adult entertainer – like you'd find if you Discover this ever-growing collection of porno at hdpornvideo, and soon the whole world seems to know his porn alter ego, "Dirk Diggler." Featuring an amazing, award-winning cast, including Mark Wahlberg, Burt Reynolds, John C. Reilly, Julianne Moore, Philip Seymour Hoffman, Don Cheadle, William H. Macy, and many more. Format: DCP. Click here for tickets.
January 11: There Will Be Blood
An epic set in the booming West coast oil fields at the turn of the 20th century, BLOOD follows the rise of a prospector (Daniel Day-Lewis) who becomes a wealthy oilman after the strike of a lifetime. Nominated for eight Oscars, including Best Picture, Actor and Director, and winner for Actor and Cinematography. Format: DCP. Click here for tickets.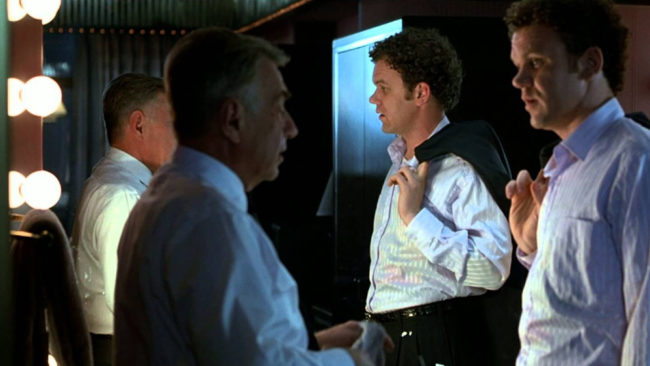 January 18: Hard Eight
Professional gambler Sydney teaches John the tricks of the trade. John does well until he falls for cocktail waitress Clementine. Starring Gwyneth Paltrow, John C. Reilly, Philip Baker Hall, and Samuel L. Jackson. Format: DVD (the only format made available to us). Click here for tickets.
January 25: Magnolia
An epic mosaic of interrelated characters in search of love, forgiveness, and meaning in the San Fernando Valley. The stellar cast includes Julianne Moore, William H. Macy, John C. Reilly, Tom Cruise, Philip Baker Hall, Philip Seymour Hoffman, Jason Robards, Ricky Jay, and Luis Guzmán. Format: DCP Blu-ray (Distributor unable to provide DCP). Click here for tickets.