For this month's screening in our Anniversary Classics Abroad program, Laemmle Theatres and the Anniversary Classics Series present a 25th anniversary screening of the Oscar-winning French film, INDOCHINE.
This sweeping epic about France's troubled history in Southeast Asia was named best foreign language film of 1992, and Catherine Deneuve received an Oscar nomination (her only one) for her portrayal of a wealthy landowner who adopts a Vietnamese orphan.
TIME Magazine's Richard Corliss wrote, "INDOCHINE sprawls and enthralls. It has the breadth and intelligence of the David Lean epics," and he added, "In Catherine Deneuve, INDOCHINE has a star of epic glamour and gravity."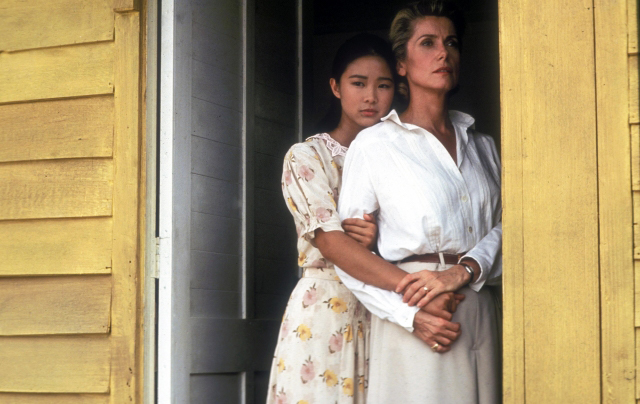 The film spans 30 years from 1930 through the war of independence in the 1950s. Director Regis Wargnier brought impressive visual flair to the evocation of this society in transition.
Kevin Thomas of the Los Angeles Times called the film "awesomely gorgeous, both in its landscapes and in its period-perfect settings and costumes."
Wargnier filmed on location in Vietnam and Malaysia. The cast includes Vincent Perez, Jean Yanne, Dominique Blanc, and newcomer Linh Dan Pham.
INDOCHINE screens at 7pm on July 19th at the Royal in West L.A., the Town Center in Encino, and the Playhouse in Pasadena. Presented on DVD. Click here for tickets.
This screening is the latest installment of our Anniversary Classics Abroad series, presented the third Wednesday of each month. Louis Malle's MURMUR OF THE HEART is coming up on August 16th.