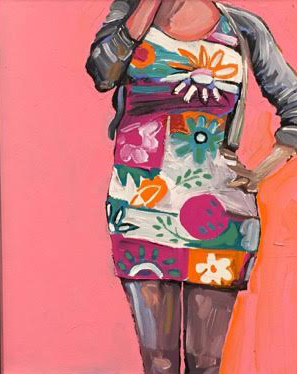 Art in the Arthouse is pleased to present the vibrant works of accomplished painter, illustrator and designer, NANCY NIMOY, at the Royal Theater. Curated by our own Tish Laemmle, this exhibit showcases Nimoy's versatile talent in over 30 stunning pieces.  Expansive in both theme and approach, Nimoy tackles issues of politics, social media, and celebrity.
Nimoy has a way of finding beauty and meaning in the seemingly mundane. Her unique take on the everyday commands attention, while playful use of light and color make her work visually "pop." The end result being whimsical and engaging paintings of undeniable craftsmanship.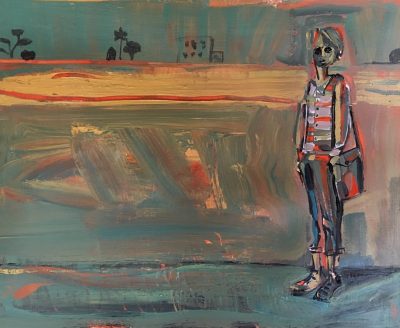 When Nimoy began her career in New York, a well-known design team famously admonished her for presenting a portfolio that was "all over the map."  Today, as a sought after painter and illustrator with a long list of private commissions, corporate, publishing, theatre, and film clients, her work is quite literally, all over the map.
In the end, Nimoy's  flexibility is, in fact, her strength.  Whether exploring icons such as The Rolling Stones, depicting a woman's dress, or documenting the last anxious days of a diabolical political campaign, her gift for observation and storytelling shines through.  Nimoy's influences are also many, reflecting her love of Diebenkorn, Picasso, Hockney and the German Expressionist movement, with a deep bow to Maira Kalman.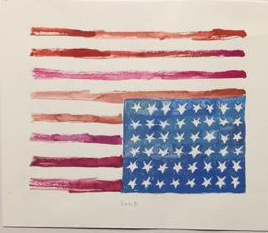 Nimoy's work, including portrait commissions, can be found in collections from Dublin to Brooklyn and scattered throughout her messy studio where she does her best work in her bathrobe.
The Nancy Nimoy Solo Exhibit runs through January.  Make sure to visit the gallery outside of the Royal's main auditorium (House #1) next time you come for a movie.  Or just stop by – movie tickets are not required to view the art.