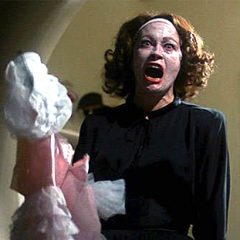 Join Laemmle and  Eat|See|Hear for Summer Camp at the NoHo 7 in North Hollywood! Every Thursday in June our Throwback Thursday (#TBT) series presents some of our favorite intentionally (and unintentionally) campy films from the last sixty years! It all starts Thursday, June 2nd with VALLEY OF THE DOLLS. Check out the full schedule below. For tickets and our full #TBT schedule, visit laemmle.com/tbt!
June 2: Valley of the Dolls
A cinematic take on a 1960s best-seller, VALLEY OF THE DOLLS traces the ups and downs of three young women as fame, booze, pills, and men consume their lives. Well-bred, small-town Anne Welles (Peyton Place star Barbara Parkins) arrives in New York eager for fame but settles for a job assisting theatrical attorney Henry Bellamy (Robert H. Harris). The job leads her to cross paths with Helen Lawson (Hollywood veteran Susan Hayward), the grand dame of Broadway musicals, and Neely O'Hara (Patty Duke), an up-and-coming performer whom Lawson unceremoniously boots from her latest show. As the pressures of fame and failed romance take their toll on all three women, they take refuge in food, sex, liquor, and pills — especially Neely, who becomes downright monstrous (the titular "dolls" are the uppers and downers to which she becomes hopelessly addicted). BUY TICKETS.
June 9: Female Trouble
A riotously funny bad-taste epic from director John Waters, Baltimore's "Prince of Puke," FEMALE TROUBLE tells the depraved life story of obese criminal Dawn Davenport (Divine), from her bad-girl youth as a go-go dancer on Baltimore's infamous Block to her death in the electric chair. Mink Stole is terrific as Dawn's bratty daughter Taffy, conceived following a romp on a junkyard mattress with a fat derelict in soiled underpants (also played by Divine). Mary Vivian Pearce and David Lochary co-star as crazed owners of a beauty-parlor who are convinced that "crime equals beauty," and they take Dawn under their wings, forcing her to mainline liquid eyeliner to enhance her appeal. Edith Massey steals the film as Dawn's obsessive neighbor, Ida, who wants her nephew to be gay because heterosexuals lead "sick and boring lives." A hilariously appalling film, Female Trouble is just as disgusting and far funnier than Waters' previous Pink Flamingos, if not as notorious. BUY TICKETS.
June 16: Mommie Dearest
MOMMIE DEAREST, best-selling memoir turned motion picture, depicts the abusive and traumatic adoptive upbringing of Christina Crawford at the hands of her mother, movie star Joan Crawford. One thing is certain: You'll never look at a wire hanger the same way again! BUY TICKETS.
June 23: The Adventures of Priscilla, Queen of the Desert
In THE ADVENTURES OF PRISCILLA, QUEEN OF THE DESERT, the usually menacing British actor Terence Stamp does a complete turnaround as Bernadette, an aging transsexual who tours the backwaters of Australia with her stage partners, Mitzi (Hugo Weaving) and Adam/Felicia (Guy Pearce). Their act, well-known in Sydney, involves wearing lots of makeup and gowns and lip-synching to records, but Bernadette is getting a bit tired of it all and is also haunted by the bizarre death of an old loved one. Nevertheless, when Mitzi and Felicia get an offer to perform in the remote town of Alice Springs at a casino, Bernadette decides to tag along. The threesome ventures into the outback with Priscilla, a lavender-colored school bus that doubles as dressing room and home on the road. Along the way, the act encounters any number of strange characters, as well as incidents of homophobia, while Bernadette becomes increasingly concerned about the path her life has taken. BUY TICKETS.
June 30: Auntie Mame
AUNTIE MAME began as a novel by Patrick Dennis (AKA Ed Fitzgerald), then was adapted into a long-running Broadway play by Jerome Lawrence and Robert E. Lee. In this 1958 film version, Rosalind Russell recreates her stage role as Mame Dennis, the flamboyant, devil-may-care aunt of young, impressionable Patrick Dennis. Left in Mame's care when his millionaire father dies, young Patrick (Jan Handzlik) is quickly indoctrinated into his aunt's philosophy that "life is a banquet–and some poor suckers are starving to death." Social-climbing executor Dwight Babcock (Fred Clark) does his best to raise Patrick as a stuffy American aristocrat, but Mame battles Babcock to allow the boy to be as free-spirited as she is. In 1974, Auntie Mame was remade as the musical Mame starring Lucille Ball. BUY TICKETS.