Sometimes a feature documentary brings unprecedented insight into a contemporary health hazard that places millions of Americans at risk.
Randall Moore's new feature documentary "Evidence of Harm" that does just that. It is entered into this year's Academy Awards race.
"Evidence of Harm" chronicles the lives of three ordinary Americans who become reluctant health advocates after suffering from the devastating effects of exposure to hazardous mercury vapors during routine dental procedures. The film presents a haunting portrait of a dental industry all too willing to turn a blind eye to science while placing profits and politics ahead of the 120 million Americans currently implanted with toxic dental fillings.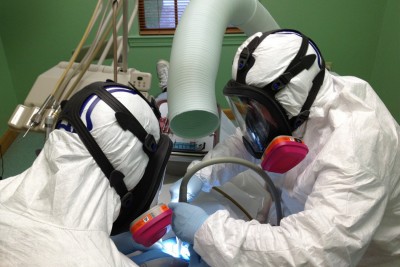 Filmmaker Randall Moore began researching Alzheimer's disease after his father was diagnosed with it. Finding out that the "silver" dental fillings in his Dad's mouth contained 50% elemental mercury and that they were releasing toxic vapors above established safety levels, he began working diligently as a mercury researcher and activist.
"During my research I discovered over and over that our governmental regulatory bodies and health authorities have failed to protect the public from this toxic product," said Moore. "Frustrated with our government's refusal to do anything about removing this toxic product from the marketplace, I took it upon myself to make a documentary feature film on the subject with the hopes of alerting others of this immediate danger to the health of people and the environment worldwide."
Moore came to understand how a national epidemic of mercury poisoned individuals slip through our health system undetected. "There are nearly 40 adverse health symptoms that can be caused by mercury including chronic fatigue, sleep loss, panic attacks, depression, chronic headaches, and loss of vision. Neurological problems, cardiovascular disease, and kidney dysfunction are just a few of the major disorders that have been linked to mercury. Since most of the general public and health care practitioners are unaware of the exposure to mercury from dental fillings, nor how to test a person for mercury accurately, they could be completely unaware of what's causing their patient's symptoms."