"The director who has the strongest and most consistent influence on young French filmmakers is not Jean-Luc Godard, but Maurice Pialat." — Arnaud Desplechin, filmmaker.
"To say that Pialat marched to the beat of a different drummer is to put it mildly. In fact, he didn't really march at all. He ambled, and fuck anybody who got it into their head that they'd like to amble along with him. Or behind him. Or ahead of him." — Kent Jones, film critic.
From September 25th to October 1st the Royal Theater will host a collection of masterworks by French filmmaker Maurice Pialat (1925-2003). We'll be screening five of his ten feature films: 1987's Cannes Palme d'Or winner, "Under the Sun of Satan," with Gérard Depardieu and Sandrine Bonnaire; "Loulou," a tale of tortured love with Isabelle Huppert and Depardieu; "Van Gogh," a chronicle of the last days of the artist; family drama "The Mouth Agape," with Nathalie Baye; and the slice-of-life film about teenagers in suburban France "Graduate First."
Maurice Pialat's influence in the years after his death in 2003 was everywhere, but while he was alive he wasn't part of any movement. A late bloomer who was 40 before he finished his first fiction feature (1968's "Naked Childhood"), he missed the New Wave—a fact he seemed to resent, though his irascible personality likely meant he wouldn't have belonged to any club which would have had him as a member.
Pialat made rule-breaking, violently disorienting movies full of temporal leaps and jagged improvisations, impolite movies about insoluble dilemmas and impossible personalities—women and men who can't or won't allow themselves to be tamed, and the tug-of-war between desire and responsibility. While intensely grounded in the cinema, citing the Lumière Brothers as his masters, Pialat rejected cinephile culture and lunged headlong into the material stuff of life, love, sex, and death. (He's often compared to John Cassavetes, but this overlooks the particularities of both men.) Pialat's films aren't exercises but exorcisms, wounded howls at the injustice of existence whose anguished power is intensified by an acute awareness of the beauty of being alive. In a national cinema often associated with dainty sophistication, Maurice Pialat is the epitome of raw power.
FULL SCHEDULE:
Friday, 9/25
12:00PM – GRADUATE FIRST
02:00PM – VAN GOGH
05:15PM – UNDER THE SUN OF SATAN
07:35PM – LOULOU
10:15PM – THE MOUTH AGAPE
Saturday, 9/26
12:00PM – THE MOUTH AGAPE
02:00PM – GRADUATE FIRST
04:05PM – VAN GOGH
07:25PM – UNDER THE SUN OF SATAN
09:45PM – LOULOU
Sunday, 9/27
12:00PM – LOULOU
02:40PM – THE MOUTH AGAPE
04:40PM – GRADUATE FIRST
06:45PM – VAN GOGH
10:00PM – UNDER THE SUN OF SATAN
Monday, 9/28
12:00PM – UNDER THE SUN OF SATAN
02:15PM – LOULOU
04:55PM – THE MOUTH AGAPE
07:00PM – GRADUATE FIRST
09:00PM – VAN GOGH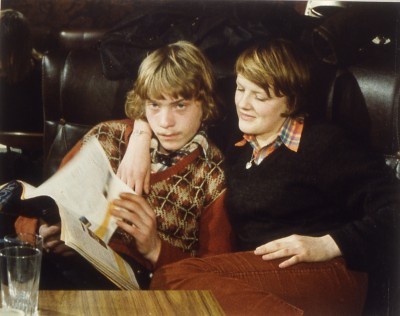 Tuesday, 9/29
12:00PM – VAN GOGH
03:15PM – UNDER THE SUN OF SATAN
05:30PM – LOULOU
08:10PM – THE MOUTH AGAPE
10:10PM – GRADUATE FIRST
Wednesday, 9/30
12:00PM – GRADUATE FIRST
02:10PM – VAN GOGH
05:30PM – THE MOUTH AGAPE
07:30PM – UNDER THE SUN OF SATAN
09:45PM – LOULOU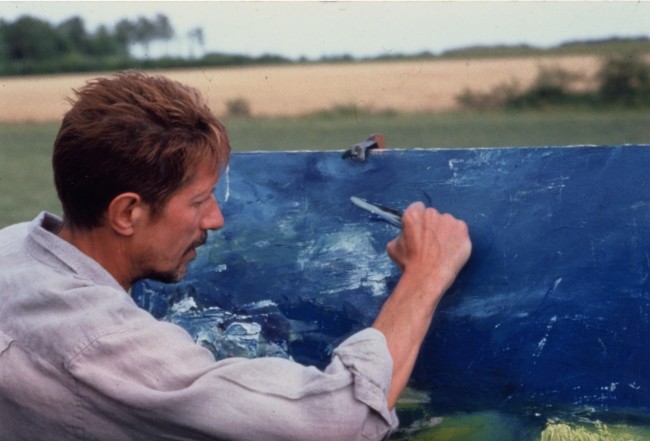 Thursday, 10/01
12:00PM – THE MOUTH AGAPE
02:00PM – GRADUATE FIRST
04:10PM – VAN GOGH
07:25PM – LOULOU
10:00PM – UNDER THE SUN OF SATAN