Since 1972, The Trust for Public Land has protected more than 3 million acres and completed more than 5,200 park and conservation projects. This Saturday our friends at TPL will open a new pocket park in Echo Park.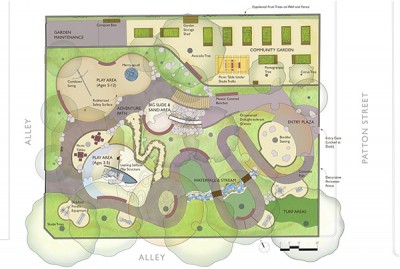 The Patton Street Park and Community Garden is a .4-acre site adjacent to a City of Los Angeles Recreation and Parks Community Center. Local families with small children had to look elsewhere for places to play, but this park will meet the huge demand for outdoor play areas in the neighborhood. Amenities include a playground, fitness equipment, and small picnic area and community garden. The fenced park will be open from sunrise to sunset and will be operated by the City of Los Angeles Department of Recreation and Parks.
The grand opening is Saturday, August 1st at 10:30am. Greg Laemmle will be in attendance representing the Laemmle Charitable Foundation, a long-time TPL supporter. We hope to see you there.
Patton Street Park and Community Garden
317 Patton Street
Los Angeles, CA 90026