Show of hands– How many of you still play with LEGO as adults? Yeah, me too. There's no shame in being an Adult Fan of Lego. Other AFOLs include NBA star Dwight Howard, South Park co-creator Trey Parker, and musician Ed Sheeran.
The new documentary A LEGO BRICKUMENTARY explores the extraordinary impact of the LEGO® brick, its massive global fan base, the LEGO® master builders who create human scale (and larger) structures, and the innovative uses for LEGO® that have sprung up around the world.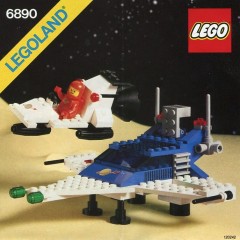 A LEGO BRICKUMENTARY opens Friday, July 24th July 31st at our Royal Theatre in West Los Angeles.
If you're in the mood for a trip down memory lane (or a distraction from writing blog posts), spend a few hours browsing brickset.com's LEGO set database. I found my favorite set– 1982's Cosmic Cruiser! Share your favorite set, new or old, in the comments!