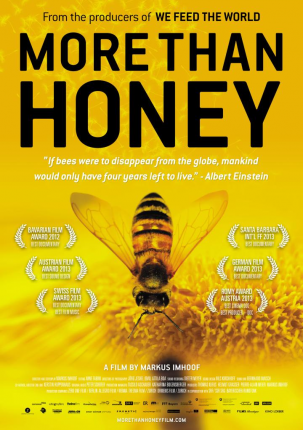 MORE THAN HONEY director Markus Imhoof and L.A. beekeeper Susan Rudnicki will participate in Q&A's following the 7:40 PM screenings on Friday, August 9 and Saturday, August 10 at the Music Hall 3 in Beverly Hills.
Oscar-nominated director Markus Imhoof tackles the vexing issue of why bees, worldwide, are facing extinction. With the tenacity of a man out to solve a world-class mystery, he investigates this global phenomenon, from California to Switzerland, China and Australia.
Susan Rudnicki educates on honeybee issues for the beekeeping group BackwardsBeekeepers.
View the trailer at www.morethanhoneyfilm.com.