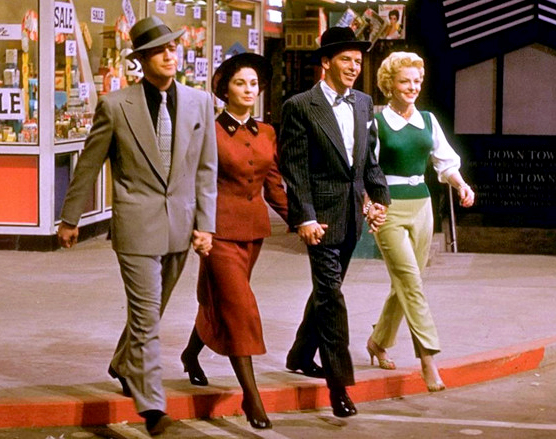 There will be feasting and dancing on Lankershim this May! Laemmle Theatres and Eat|See|Hear present a full month of our favorite musicals every Throwback Thursday in May at the NoHo 7 in North Hollywood. Musical May kicks off on Thursday, May 4th with the GUYS AND DOLLS. Doors open at 7 PM, trivia starts at 7:30 PM, and films begin at 7:40 PM! Check out the full schedule below. For tickets and our full #TBT schedule, visit laemmle.com/tbt!
May 4: GUYS AND DOLLS
Incorrigible gamblers Sky Masterson (Marlon Brando) and Nathan Detroit (Frank Sinatra) involve each other in a complicated plot to maintain "The Oldest Established Permanent Floating Crap Game in New York," while dolls Jean Simmons as Sergeant Sarah Brown and Vivian Blaine as Miss Adelaide try and stand in their way. Luck, as it turns out, is a Lady after all. Get tickets.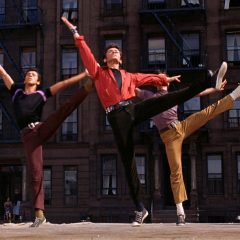 May 11: WEST SIDE STORY
One of the most honored and commercially successful of all movie musicals, WEST SIDE STORY earned a near-record 10 Academy Awards in 1961. The film version of the groundbreaking stage musical that re-imagined Romeo and Juliet in contemporary New York City retained and deepened the play's emotional impact by bringing together a show business all-star team. Robbins and Wise reworked the classic Leonard Bernstein-Stephen Sondheim score and came up with fresh casting ideas for this ever timely story of racial prejudice and conflict. The stars of the movie included Natalie Wood, Russ Tamblyn, Oscar winner George Chakiris, and Oscar winner Rita Moreno. Get tickets.
May 18: HAIR
Milos Forman's film adaptation of the popular, controversial Broadway musical Hair follows a reserved Midwesterner (John Savage) who joins a group of hippies in Central Park on his way to joining the Army. The musical numbers were choreographed by Twyla Tharp and sung by vocalists like Ellen Foley, Ronnie Dyson, Nell Carter and Melba Moore. Get tickets.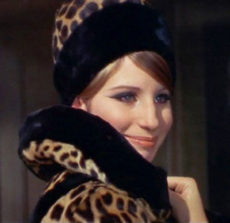 May 25: FUNNY GIRL
Barbra Streisand makes her Oscar winning film debut in a reprisal of her Broadway role as Ziegfeld star Fanny Brice. Brice, a poor Jewish girl from New York's Lower East Side, rose to fame and won audience's hearts everywhere with her comic antics and powerful singing. Unfortunately, she had far less success in her personal life, and the film focuses on her doomed romance with her first husband, gambler Nicky Arnstein, played by Omar Sharif. Get tickets.