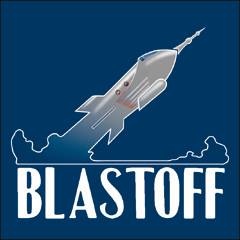 Blastoff through time every Throwback Thursday in January with an amazing selection of time travel movies hand-picked by our friends at Blastoff Comics! Doors open at 7PM, trivia starts at 7:30PM, and films begin at 7:40PM! It all starts Thursday, January 5th with BACK TO THE FUTURE (1985). Check out the full schedule below. For tickets and our full #TBT schedule, visit laemmle.com/tbt! Our #TBT series screens every Thursday in partnership with Eat|See|Hear  at the NoHo 7 in North Hollywood.
Blastoff Comics is just a short walk south of the theater at 5118 Lankershim Blvd. Be sure to check them out!

January 5: BACK TO THE FUTURE (1985)
Marty McFly, a 17-year-old high school student, is accidentally sent 30 years into the past in a time-traveling DeLorean invented by his close friend, the maverick scientist Doc Brown. Get tickets.
January 12: TIME BANDITS (1981)
A young boy accidentally joins a band of time traveling dwarves as they jump from era to era looking for treasure to steal. Get tickets.
January 19: ARMY OF DARKNESS (1992)
A man is accidentally transported to 1300 A.D., where he must battle an army of the dead and retrieve the Necronomicon so he can return home. Get tickets.
January 26: TIME AFTER TIME (1979)
H.G. Wells pursues Jack the Ripper to the 20th Century when the serial murderer uses the futurist's time machine to escape his time period. Get tickets.