As our loyal Santa Clarita Valley fans know, we're in negotiations with the City of Santa Clarita to bring a Laemmle Theatre to Old Town Newhall at the empty city-owned block at the corner of Railroad Avenue and Lyons Avenue.
On Tuesday February 9th, 2016, at 6 PM in the Santa Clarita City Hall there will be an important City Council vote on our project and we hope you'll attend. Skip to meeting details.
Our proposed project will include a two-story, 7-screen theatre, ground floor retail space, and an outdoor space on the second level. It's estimated to draw between 150,000 to 200,000 people per year to the Old Town Newhall district.

The City Council will vote on the terms of the public-private partnership between the city and Laemmle Theatres. Similar partnerships in Pasadena, North Hollywood, and Claremont have already proven successful. We encourage everyone to visit one of these venues to experience firsthand the vibrant neighborhood feel projects like ours help shape.
Public support and outreach for the project and at the meeting is critical. You can help by attending. Supporters wishing to speak should fill out speaking cards. Alternativley, you can submit written comment cards before the meeting starts.
The Santa Clarita City Council meeting is scheduled for 6pm on Tuesday, February 9th:
Santa Clarita City Hall
23920 Valencia Blvd.
Santa Clarita, CA 91355 (map)

You can also email your local Councilmembers in advance so they have written evidence that the community supports our project. Here are their email addresses:
Please share this post with any other community members interested in voicing their opinion on this exciting project!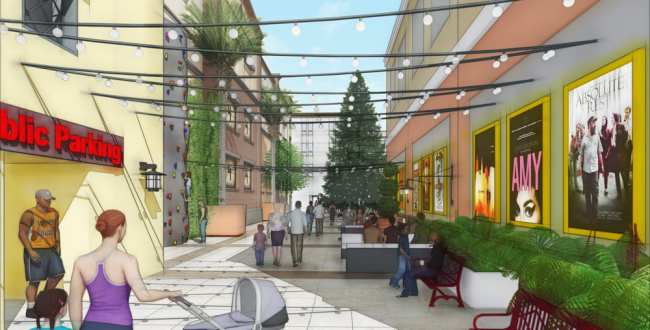 For more on the project and the importance of community support, read the full statement from our partners at Serrano Development Group.