THE MAFIA ONLY KILLS IN SUMMER is a subversive, irreverent Italian film about Arturo, a young boy whose obsession with the Mafia's casual presence in his city surpasses even his passion for Flora, the beautiful schoolmate who remains his main love interest until adulthood. The filmmaker uses Arturo's unrequited love story as the vehicle to narrate the most tragic events in Italy's recent history, starting with the Cosa Nostra's criminal actions in Sicily in the '70s, including their notorious murders of judges.
THE MAFIA ONLY KILLS IN SUMMER, which we will open at the Royal, Playhouse and Town Center on March 27, was directed, narrated and co-written by Pierfrancesco Diliberto, known as Pif, who also co-stars. He had this to say about his feature film debut:
"You know that feeling when you come across an old photo from the 1980s with a girl you were madly in love with? No matter how beautiful the girl, your eyes, or mine at least, were always drawn to a peculiar element: her shoulder pads. Girls wore horrible shoulder pads, because they were trendy at the time. And now I wonder: how come shoulder pads were such a big part of my life and I never said anything?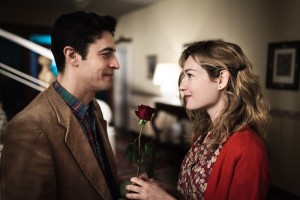 "So, I asked myself a similar question with regards to Palermo, the city where I was born and where I grew up. One day, I looked back and asked myself: how is it possible that in Palermo, the Mafia was so forcefully present in people's lives and yet very few spoke out against it?
"Time makes you more lucid and more detached: you understand the absurd compromises you have to make in life. In the end, you pretend that everything is fine. Including wearing shoulder pads. It's exhausting to try and stand out from the crowd. However bitter this may be, there and then, your life is easier if you put your head down.
"Thus, it's sometimes better and easier to just be a child. Because children mimic their role models: the adults. And if adults don't have any problems, neither do children. Problems start coming when, one day, children realize that the Mafia doesn't kill only in summer."