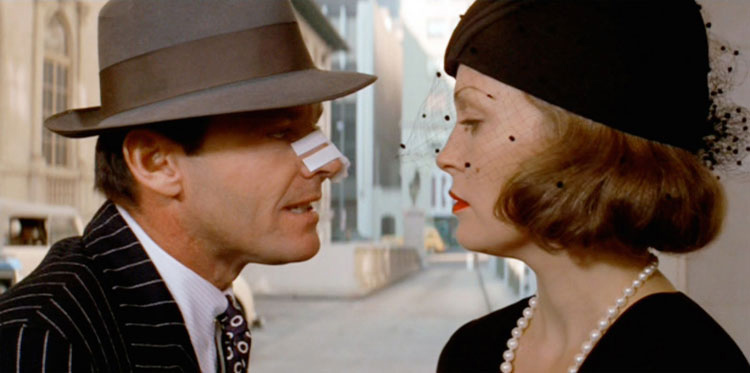 Can you think of a better place to watch JACK NICHOLSON sleuth around L.A., uncovering it's "water wars" secrets … than the L.A. River itself?  We can't either.
To make that happen, the L.A. River Regatta Club is inviting us all down to L.A. State Historic Park at the Broadway Bridge Viaduct to view the 40 year-old classic CHINATOWN this Saturday Night (July 26).
Called a "Bike-In Movie", the event kicks off at 7pm with a picnic (bring your own), followed by an 8pm talk about adventures in the Owens Valley — the region at the heart of the historic California Water Wars — by the intrepid "Tom Explores Los Angeles."  The film starts at 8:30pm.
Sounds like the perfect summer evening for Angeleno noir buffs! The evening is co-sponsored by FOLAR (Friends of the L.A. River) and CA State Historic Parks. Check out all the details HERE.