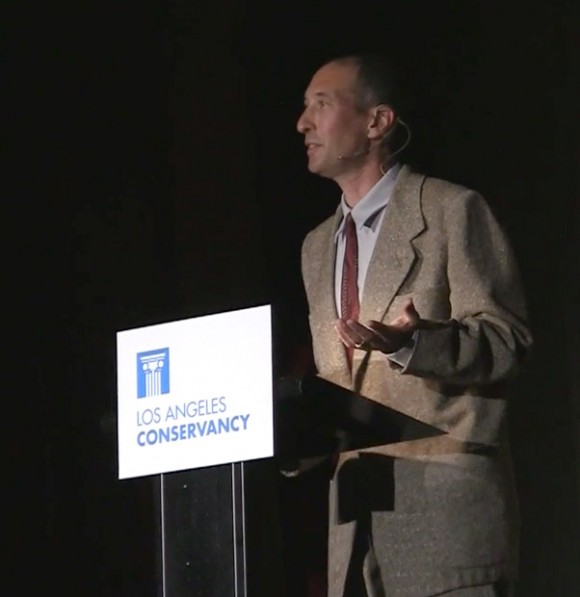 We are longtime fans of the L.A. Conservancy's annual program Last Remaining Seats and on June 11 Laemmle Theatres President Greg Laemmle presented the pricelessly funny 1941 comedy THE LADY EVE at the Los Angeles Theatre.
Beforehand he moderated a Q&A with two of filmmaker Preston Sturges' sons, Preston Sturges Jr. and Tom Sturges. You can watch his introduction and the Q&A HERE.
At 18:20, don't miss Tom Sturges talking about his upcoming book and then reading an amazingly candid letter from his late father about his relationship with the Lady Eve herself, Barbara Stanwyck.
There is still time to catch a screening at this year's Last Remaining Seats.  Upcoming programs include Luis Bunuel's EL GRAN CALAVERA (The Great Madcap, 1949) at the astounding Los Angeles Theatr, Wed. June 25 and CITIZEN KANE (1941) at the Orpheum, Sat. June 28 for both a matinee and evening showing.
Visit the L.A. Conservancy web page for tickets and details.