In case you missed it in May, you'll have another chance to see
ABOUT ENDLESSNESS
, one of the year's sleeper greats, on the big screen July 19 at the Claremont, Newhall, Glendale, Playhouse or Royal. It's on several lists as one of the best films released in the first half of 2021. Writing in the
National Review
, Armond White described the film as "a series of tableaux depicting mankind's fragility and guilt" and "a moral, artistic tour de force." Peter Bradshaw of the
Guardian
called it "a masterpiece. Utterly unique. A mesmerizing odyssey to the heart of existence."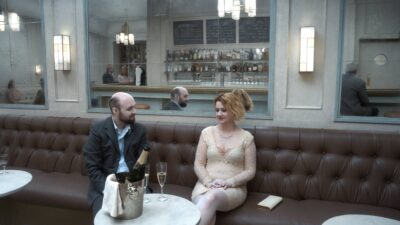 ABOUT ENDLESSNESS is a reflection on human life in all its beauty and cruelty, its splendor and banality. We wander, dreamlike, gently guided by our Scheherazade-esque narrator. Inconsequential moments take on the same significance as historical events: a couple floats over a war-torn Cologne; on the way to a birthday party, a father stops to tie his daughter's shoelaces in the pouring rain; teenage girls dance outside a cafe; a defeated army marches to a prisoner-of-war camp.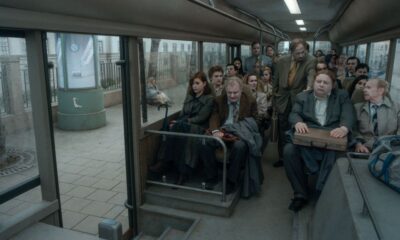 Simultaneously an ode and a lament, ABOUT ENDLESSNESS presents a kaleidoscope of all that is eternally human, an infinite story of the vulnerability of existence.
"Give Roy Andersson 76 minutes, and he'll give you the universe." ~ David Ehrlich, IndieWire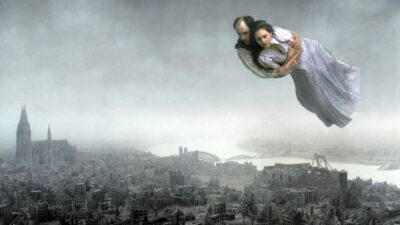 An official selection of the Venice Film Festival (where Andersson won the Silver Lion for Best Director), the Toronto International Film Festival, and the Palm Springs International Film Festival.