A letter from Greg Laemmle about the closing of the theaters sent on March 20.
………………………………………………..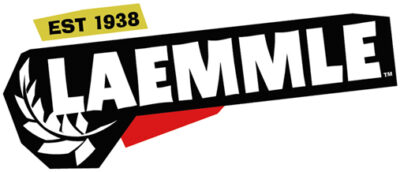 Dear Laemmle Fans,
My family has been in this business in Los Angeles since 1938. I've been doing my job for over 30 years. During that time, we've had fires, earthquakes, a couple very serious instances of civic unrest, a major terrorist attack on our country, and countless other threats and instances of adversity. But even when curfews curtailed our hours of operation, we managed to be open and showing movies. Even if most people didn't want to get out, there were always those who found solace and escape in getting out to the movies. And we wanted to be there for them.
The word "unprecedented" gets thrown around a lot. But what we are all living through today definitely fits the bill. And adjusting to this new reality, and accepting that it is going to be with us for at least a month if not more, is a challenge.
As much as movies and the business of showing movies is important to me and all the employees at Laemmle Theatres, we recognize that there is a more important societal issue at stake here. We understand that we need to shut down so that we can do our part to help stop the spread of the Coronavirus. We hope that you will do your part as well by staying safe at home, washing your hands, maintaining recommended social isolation distancing, and generally following best practices. Together, we can flatten the curve so that the contagion spreads as slowly as possible, and we don't overburden our medical infrastructure. That's #1.
Second, even though we won't be opening new movies for a while, we hope that you'll still stay engaged with us via email, and follow us on Instagram, Facebook and Twitter. We don't have much to tell you today, but we should have some announcements in coming weeks that we think you'll find interesting, including how to bring some of the best of Laemmle into your home.
And finally, if you have the means, it does help if you buy a Gift Card or a Premiere Card. These funds will help us get by in the immediate period. There's a lot of discussion about doing something for impacted businesses, but nothing (as yet) actually happening. So until then, every bit helps. And is MUCH appreciated!
It's hard to stay positive right now. But if we all look ahead to the day when we can return to our favorite theatre and enjoy a great arthouse film coupled with popcorn (would you like butter on that?) and a beverage, it will make this period a little easier to endure.
Stay safe, and hope to see you all soon.
Sincerely,
Greg Laemmle