We are delighted to announce the first four films of 2020 in our Anniversary Classics Abroad series! A companion to our American repertory film series Anniversary Classics, our Abroad program screens great foreign films one Wednesday every month at three venues simultaneously: the Royal in West L.A., the Glendale, and the Playhouse 7 in Pasadena.
Laemmle patrons with a Premiere Card save $3 on tickets and receive 20% food and drinks! Learn about the perks of our Premiere Card here.
January 22: FELLINI SATYRICON
Federico Fellini's surreal depictions of ancient Rome is loosely based on Petronius's Satyricon, written during the reign of the Nero and set in imperial Rome. The film is divided into nine episodes and follows the scholar Encolpius and his friend Ascyltus as they try to win the heart of the young boy Gitón, whom they both love. Roger Ebert said, "It is so much more ambitious and audacious than most of what we see today that simply as a reckless gesture, it shames these timid times." Click here for tickets.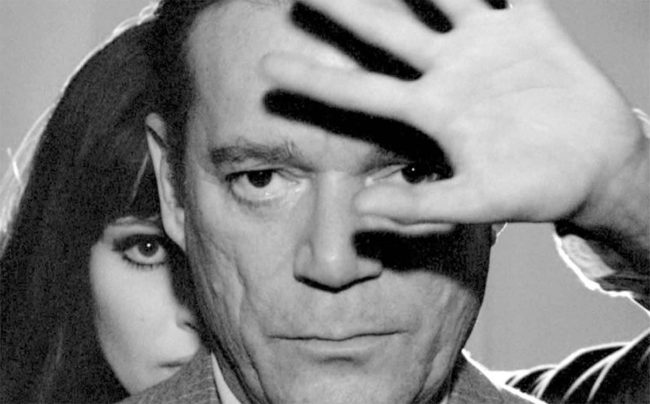 February 19: ALPHAVILLE
In ALPHAVILLE, Jean-Luc Godard's hard-boiled detective/science fiction fusion, Lemmy Caution (Eddie Constantine), comes to Alphaville, the capital of a totalitarian state, in order to destroy its leader, an almost-human computer called Alpha 60. While on his mission, Lemmy meets and falls in love with Natacha (Anna Karina), the daughter of the scientist who designed Alpha 60. Their love becomes the most profound challenge to the computer's control. Click here for tickets.
March 18: EAST/WEST
EAST/WEST, French director Regis Wargnier's (Indochine) romantic period drama, is set in 1946 when Stalin launched a propaganda campaign offering amnesty to Russians who had settled in the West. Alexei Golovin (Oleg Menshikov) decides to takes his young French wife Marie (Sandrine Bonnaire) and son Serioja with him on the long journey back to his homeland but Stalin's offer is not what it appeared. This 1999 Best Foreign Language nominee also stars Catherine Deneuve and Bohdan Stupka. Click here for tickets.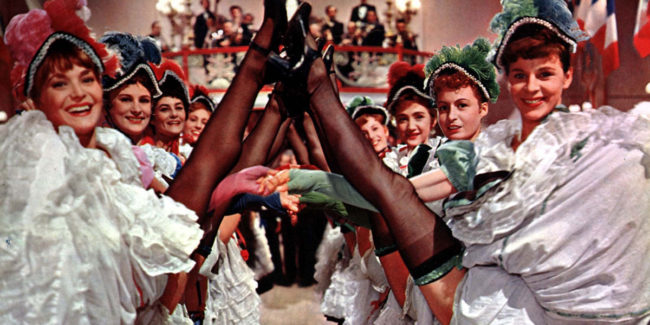 April 22: FRENCH CANCAN
Jean Renoir's musical dramedy chronicles the revival of Paris' most notorious dance as it tells the story of a theater producer who turns a humble washerwoman into a Moulin Rouge star. The Guardian's Peter Bradshaw said, "The glorious final sequence, in which the cancan is finally unveiled to the rowdy audience, is some kind of masterpiece, perhaps the equal of anything Renoir ever achieved: wild, free, turbulent, exhilarating." Click here for tickets.
Again, we will show all Anniversary Classics Abroad films at three venues, the Royal, Playhouse, and Glendale, at 7pm. Come experience these classics of world cinema as they were intended to be experienced, on a big screen in a dark auditorium full of fellow cinephiles. Click here for full details.