Excited about Jim Jarmusch's new zombie-comedy THE DEAD DON'T DIE opening June 14th in Pasadena, NoHo, and Claremont? We are, too! So much so that we're diving into the iconic filmmaker's back catalog for June's Throwback Thursday series!
Our Jarmusch in June Throwback Thursday series screens every Thursday evening at our NoHo 7 theater. Doors open at 7pm, trivia starts at 7:30, and movies begin at 7:40pm. More details at www.laemmle.com/tbt!
You can save $3 with our EARLY BIRD SPECIAL! Tickets are only $9 (or $6 for Laemmle Premiere Card holders) if you buy them at least one week before the date of the screening!
Jarmusch in June Schedule: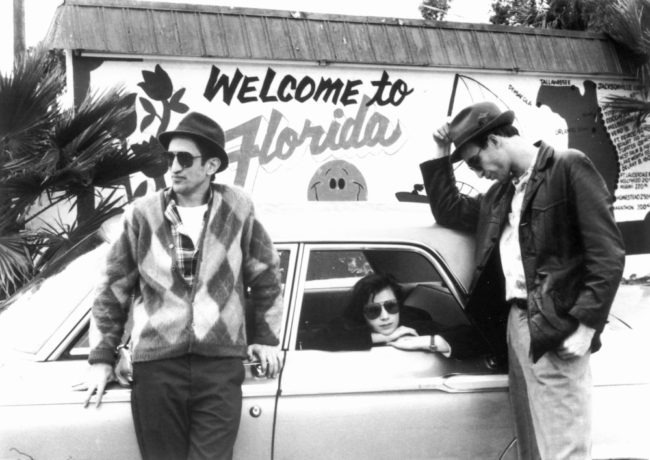 Stranger Than Paradise, June 6: A low-key avante-garde comedy about a trio of misfits — an everyday guy, his Hungarian cousin, and his geeky best friend — and their misadventures in New York, Cleveland, and Florida. John Lurie, Eszter Balint, Richard Edson, and Cecillia Stark star. The National Society of Film Critics voted Stranger Than Paradise Best Picture of 1984. Format: DCP.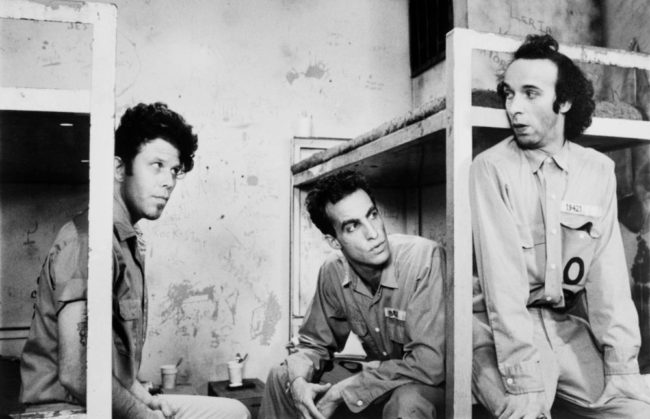 Down by Law, June 13: Jarmusch followed up Stranger Than Paradise with another rambling, character-driven film with a twisted sense of humor. Set in a seedy New Orleans summer, Down By Law details the meeting of three unlikely convicts and their just-as-unlikely escape. Starring Tom Waits, John Lurie, Roberto Benigni, Nicoletta Braschi, and Ellen Barkin. Format: DCP.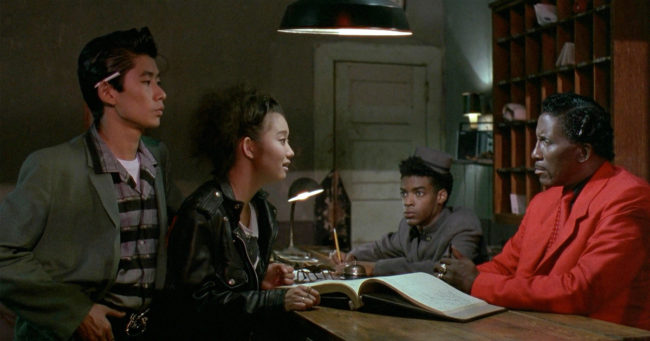 Mystery Train, June 20: This deadpan triptych takes place over the course of an evening in a tacky, low-rent Memphis motel dedicated to Elvis Presley visited by Japanese tourists, criminals on the run, and the spirit of the King himself. Youki Kudoh, Masatoshi Nagase, Screamin' Jay Hawkins, Cinqué Lee, Nicoletta Braschi, Elizabeth Bracco, Rick Aviles, Joe Strummer, and Steve Buscemi star. Format: DCP.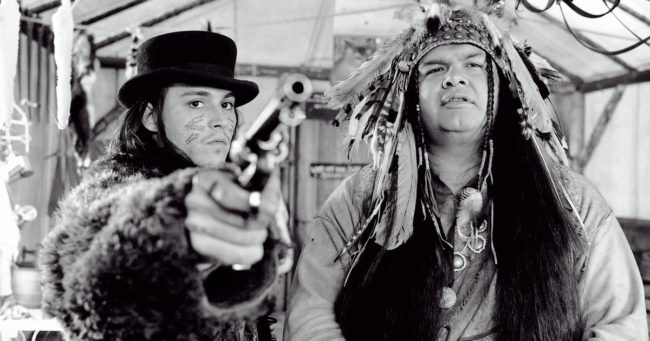 Dead Man, June 27: In Jarmusch's psychedelic western, an accountant on the run for murdering a man encounters a strange North American man named Nobody who prepares him for his journey into the spiritual world. The cast includes Johnny Depp, Gary Farmer, Crispin Glover, Iggy Pop, Billy Bob Thornton, Gabriel Byrne, John Hurt, Alfred Molina, and Robert Mitchum. Neil Young improvised the soundtrack while watching the freshly edited film. Format: DCP.