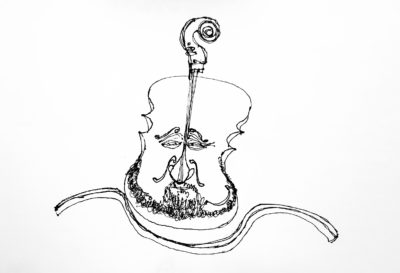 LAEMMLE LIVE presents cellist Armen Ksajikian in a solo recital with music by composer/friends. Rich Capparela returns to host this robust program which includes pieces by Sulkhan Tsintsadzè, J.S. Bach, Alan Hovhaness, James Horner, Haim Shtrum, Gabrielle Rosse Owens, Leslie La Barre, Peter Schickele and more.
Admired as much for his artistry and his sense of humor, Armen Ksajikian joined Los Angeles Chamber Orchestra as Associate Principal cello in the 2001-02 season. He is also Associate Principal cello of the Hollywood Bowl Orchestra. He started out his professional career at age 12 with the Abkhazian State Philharmonic in the former Soviet Union. Since 1976, Armen has been very active in LA's musical life, working with such notables as Heifetz, Rostropovich, Van Cliburn, Pavarotti, Rosza, Giulini, Baryshnikov, Cage, Mancini, Corea, Dudamel, John Williams, Jerry Goldsmith, Randy Newman, Zubin Mehta and James Cameron, and with groups such as the Eagles, Incubus, System Of Down, and with the Duke Ellington, Dancing with the Stars and Academy Awards orchestras.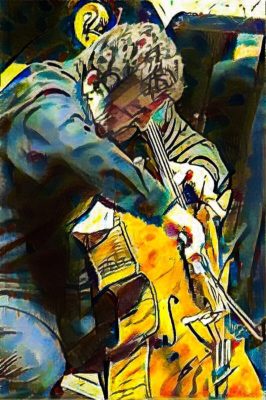 Armen has appeared as a soloist with the Nacional Orchestre du Brazil, Pacific Symphony, and Hollywood Bowl and Los Angeles Chamber orchestras, and regularly subs with the Los Angeles Philharmonic. He is a member of several ensembles including The Catgut Trio, The Rio Trio, California String Quartet and the award-winning Armadillo String Quartet, with whom he performed Haydn's complete string quartets in a 34 ½ hour marathon. He made his Carnegie Hall debut premiering a quartet by PDQ Bach in 1999 and has appeared in the Cabrillo, Colorado, Banff, Sitka Summer, Oregon Bach, High Desert, Park City and Venice Film festivals; the Rio International Cello Encounter and Jasper Festival of Music and Wine.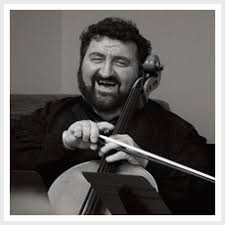 In 1993, Armen made his 'limousine-driving" debut in James Cameron's True Lies with Arnold Schwarzenegger and Jamie Lee Curtis and played his own death scene in the movie. Also a busy recording musician – he has over 1,100 movies to his credit. Armen's performances in less conventional venues include 16-day whitewater tours down the Colorado River in the Grand Canyon, "concerts for grizzlies" inside a clarifier tank of an old pulp mill in Sitka, Copacabana Beach in Rio de Janeiro and at Neverland Ranch. He is particularly proud to have soloed with the Hiland Mountain Women's String Orchestra at the Hiland Mountain Correctional Center.
This is a Free Event!
RSVP via Eventbrite
Sunday, April 14, 2019
Monica Film Center
1332 2nd Street
Santa Monica
11am – 12 pm