Some things just go together—like peanut butter and jelly, rum and coke, rama lama lama ka dinga da dinga dong. And, of course, who could forget the classic pairing of college basketball and Mel Brooks? Unlike March Madness, you won't need to track 68 NCAA teams. In our March Melness Throwback Thursday series we've already narrowed it down to our Final Four: The Producers on March 7, Blazing Saddles on March 14, Young Frankenstein on March 21, and Spaceballs on March 28.
Our Throwback Thursday series screens every Thursday evening at our NoHo 7 theater. Doors open at 7pm, trivia starts at 7:30, and movies begin at 7:40pm. More details at www.laemmle.com/tbt!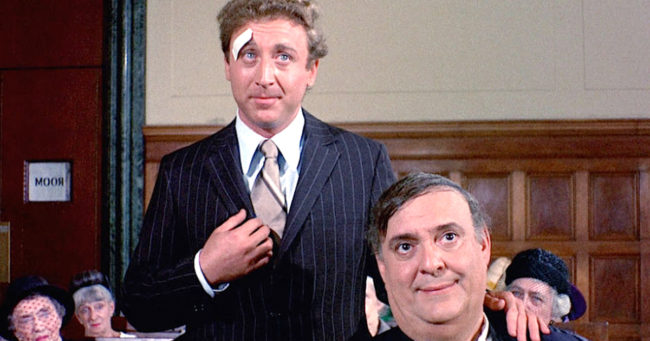 The Producers, March 7: Failing producer Max Bialystock and his accountant, Leo Bloom, scam a group of elderly women out of their nest eggs by convincing them to invest in a horrendously offensive Third Reich-themed musical secretly intended to bomb the moment it opens. But when high-brow Broadway audiences mistakenly assume "Springtime for Hitler" is a satire, Bialystock finds himself with the critical acclaim that has long eluded him… and the biggest hit of his career. Format: DCP.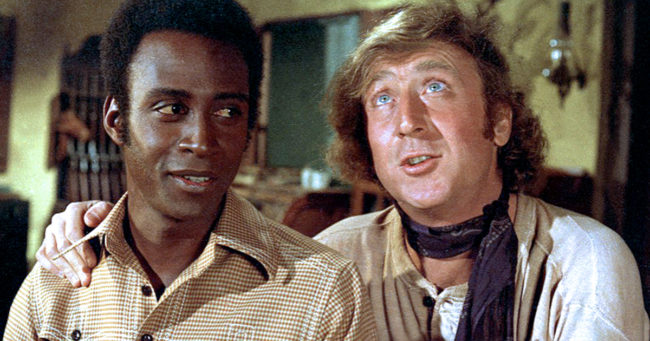 Blazing Saddles, March 14: Vulgar, crude, and occasionally scandalous in its racial humor, this hilarious bad-taste spoof of Western features Cleavon Little as the first black sheriff of a stunned town scheduled for demolition by an encroaching railroad. Format: DCP.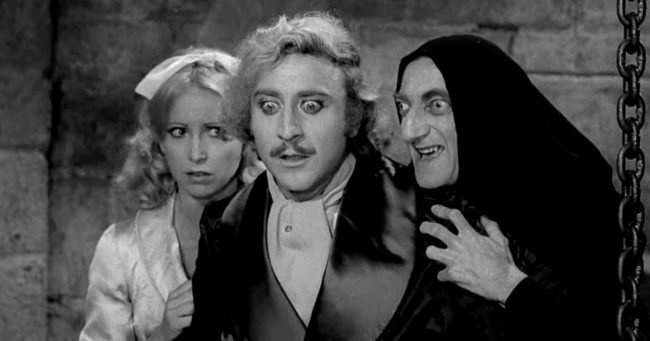 Young Frankenstein, March 21: In this spoof of Mary Shelley's gothic novel, the grandson of Victor Frankenstein, a neurosurgeon, has spent his life living down the legend of his grandfather, even changing the pronunciation of his name. When he discovers his grandfather's diary, he begins to feel differently, and returns to the family castle to satisfy his curiosity by replicating his ancestor's experiments. In the process, he creates one very unique monster. Format: DCP.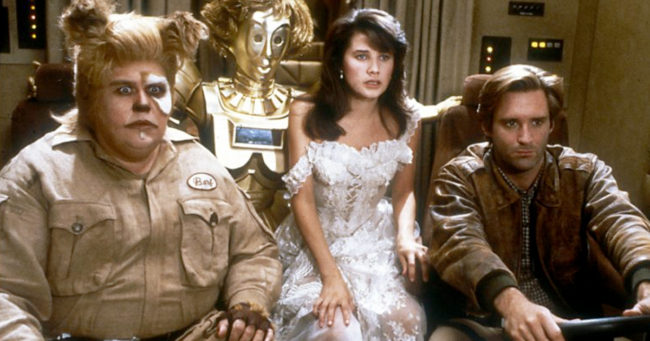 Spaceballs, March 28: In a distant galaxy, planet Spaceball has depleted its air supply, leaving its citizens reliant on a product called "Perri-Air." In desperation, Spaceball's leader President Skroob orders the evil Dark Helmet to kidnap Princess Vespa of oxygen-rich Druidia and hold her hostage in exchange for air. But help arrives for the Princess in the form of renegade space pilot Lone Starr and his half-man, half-dog partner, Barf. Format: DCP.