I love New York in June. How about you? Well, this month we have two superb New York movies as part of our Anniversary Classics and some of the key talent behind them in person to talk about it.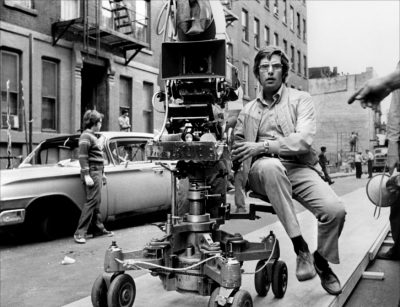 This year marks the 45th anniversary of THE FRENCH CONNECTION, the gritty and gripping police thriller that won five Academy Awards in 1971, including Best Picture, Best Actor for Gene Hackman, Best Screenplay and Best Director for our special guest, William Friedkin. One of the key figures in the American cinematic renaissance of the 1970s, Mr. Friedkin has directed such films as The Birthday Party, The Boys in the Band, the enormously successful The Exorcist, Sorcerer, To Live and Die in L.A., Rules of Engagement, and the more recent Killer Joe.
We'll screen THE FRENCH CONNECTION on June 18 at the Fine Arts Theatre. Beyond its adrenaline-fueled chase scenes, the movie boasts acute characterizations and potent social commentary about the moral compromises that may be endemic to police work. It also stands as one of the most vivid renditions of a decaying New York City ever committed to celluloid. Roy Scheider and Bunuel favorite Fernando Rey (as the suave European criminal kingpin) co-star. Reviews were ecstatic. Judith Crist called it "a movie-movie supreme." Charles Champlin of the Los Angeles Times wrote that THE FRENCH CONNECTION was "a slam-bang, suspenseful, plain-spoken, sardonically funny, furiously paced melodrama." Even highbrow Stanley Kauffmann, writing in The New Republic, hailed "the most exciting picture I've seen since Z."
https://www.youtube.com/watch?v=iwBbkSTfKa8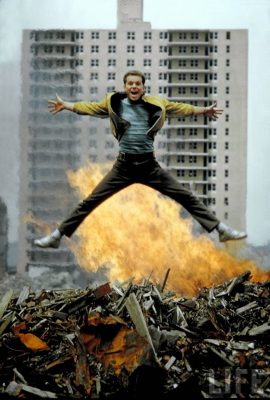 June 29 won't be just any night, because we'll be celebrating the 55th anniversary of WEST SIDE STORY at the Fine Arts with Bernardo and Riff themselves, George Chakiris and Russ Tamblyn. NOTE: Unfortunately, George Chakiris had to cancel for health reasons. One of the most honored and commercially successful of all movie musicals, WEST SIDE STORY earned a near-record 10 Academy Awards in 1961. The film version of the groundbreaking stage musical that re-imagined Romeo and Juliet in contemporary New York City retained and deepened the play's emotional impact by bringing together a show business all-star team. The show's director and choreographer, Jerome Robbins, worked with veteran filmmaker Robert Wise to transform the theatrical experience into electrifying cinema. Robbins and Wise reworked the classic Leonard Bernstein-Stephen Sondheim score and came up with fresh casting ideas for this ever timely story of racial prejudice and conflict. The stars of the movie included Natalie Wood, Oscar nominee Mr. Tamblyn, Oscar winner Mr. Chakiris, and Oscar winner Rita Moreno.
Our screening will be followed by a Q&A with the charismatic leaders of the movie's rival gangs, the Jets and the Sharks. Mr. Chakiris (Bernardo) had been a dancer in several 1950s musicals, including Gentlemen Prefer Blondes and White Christmas. Following his Oscar-winning performance in WEST SIDE STORY, he appeared in such films as Diamond Head with Charlton Heston, Flight from Ashiya with Yul Brynner, and the Jacques Demy musical The Young Girls of Rochefort, co-starring Catherine Deneuve and Gene Kelly. He also has extensive credits in theater and television.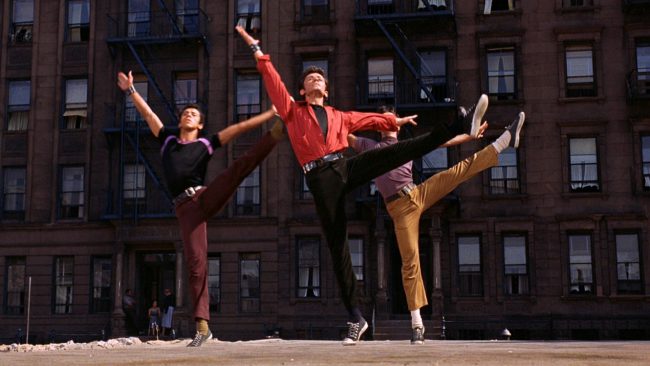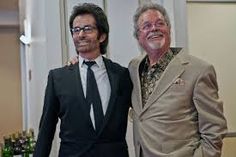 Russ Tamblyn (Riff) played Elizabeth Taylor's younger brother in Father of the Bride in 1950. He displayed his dance abilities in such musicals as Hit the Deck and Seven Brides for Seven Brothers and earned an Oscar nomination for his dramatic turn in the 1957 film, Peyton Place. His later work includes The Wonderful World of the Brothers Grimm, the horror classic, The Haunting (also directed by Robert Wise), David Lynch's cult TV series, Twin Peaks, and a cameo in Quentin Tarantino's Django Unchained.
Both Q&A's will be moderated by Los Angeles Film Critics Association president Stephen Farber.